GOLDENTALES.CA
HUMAN ADVENTURES
Link back to home page of Goldentales.ca, the home of Pete & Ruby and Abby & Keeper
England, May/June 2006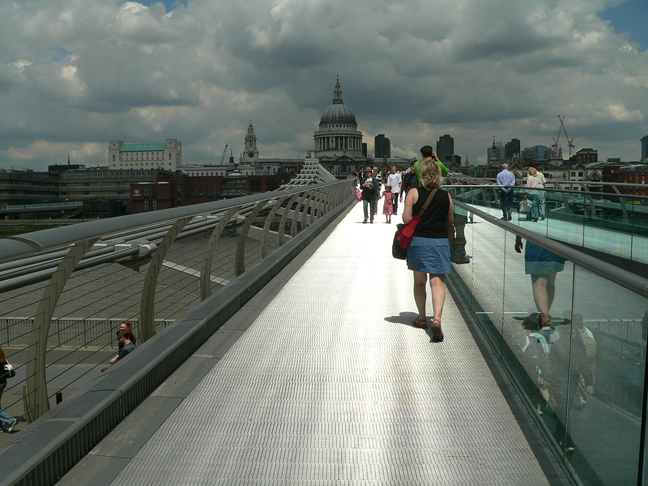 Carol crosses Millennium Bridge on the way to St. Paul's Cathedral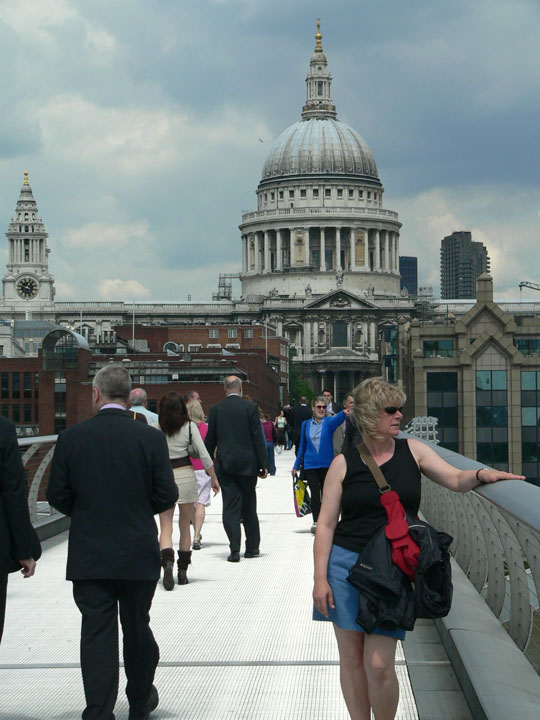 Ditto . . . .
The Monty Python Festival at Russell Square got out of hand . . . the London bus that was attacked blew up a block from this spot, over the gentleman's shoulder, only a few weeks later.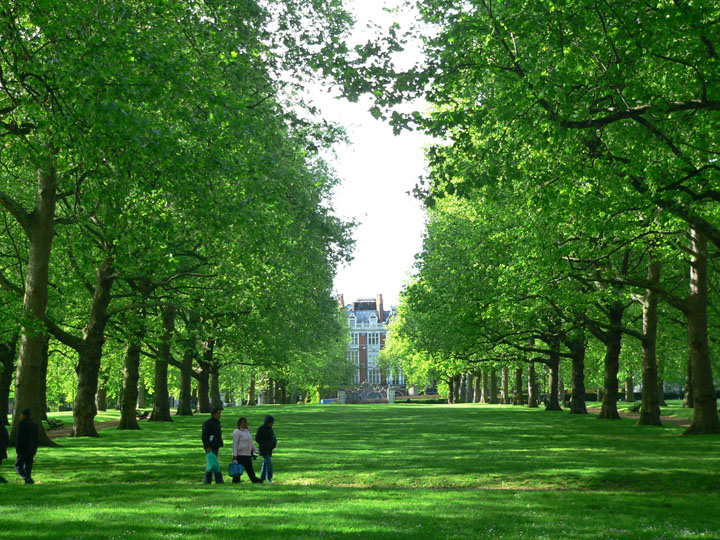 Regents Park, next to Buckingham Palace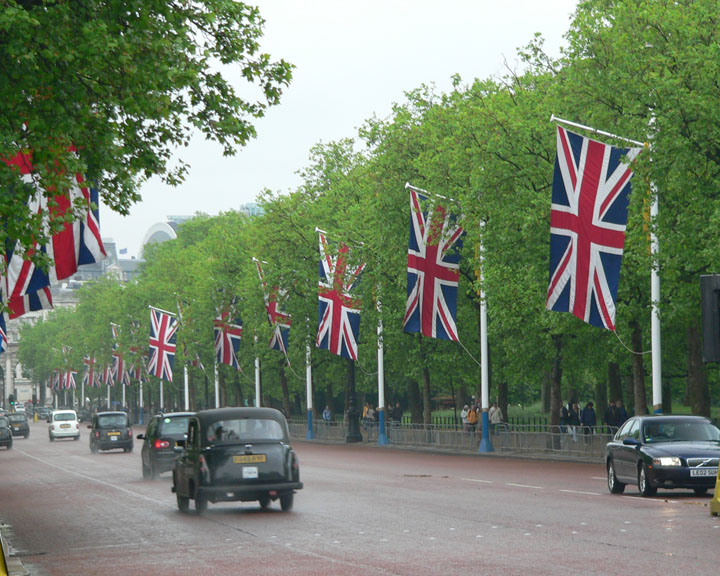 The Pall Mall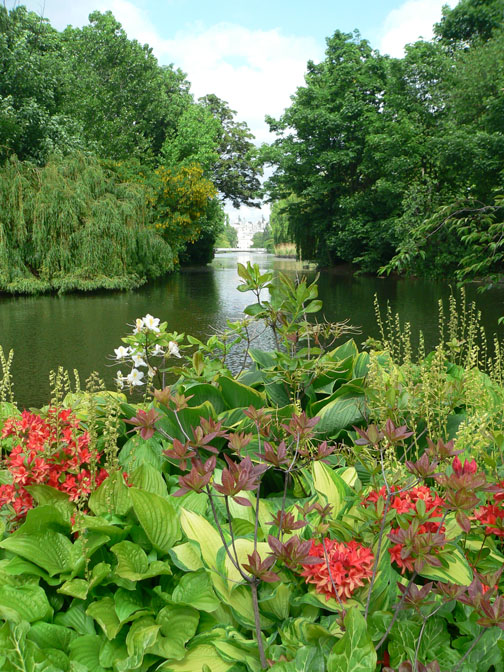 Near Buckingham Palace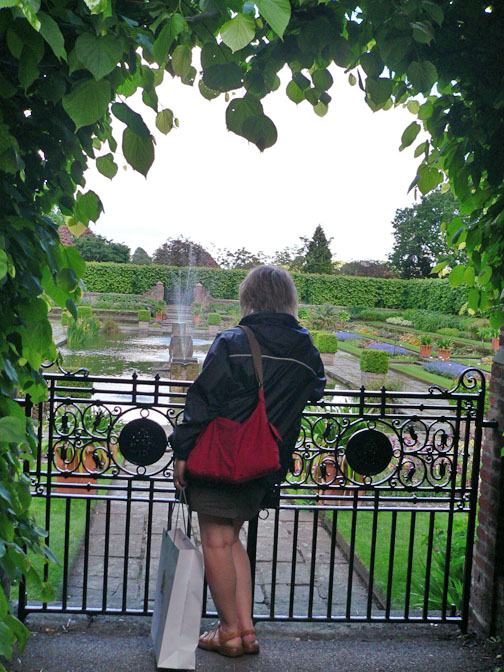 Kensington Palace with Carol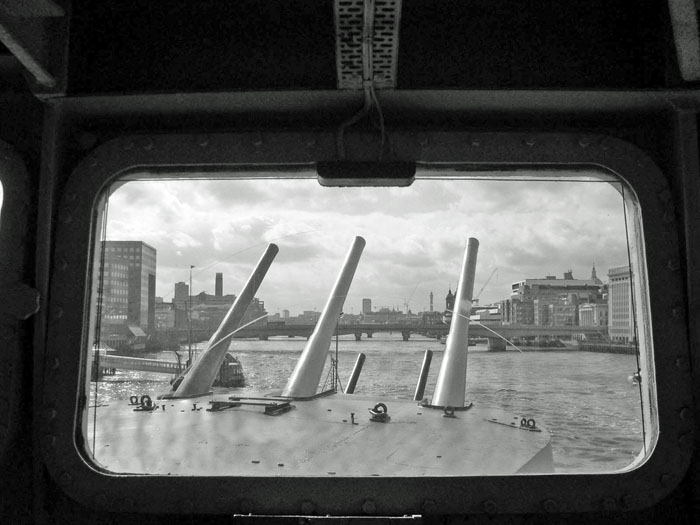 From the bridge of HMS Belfast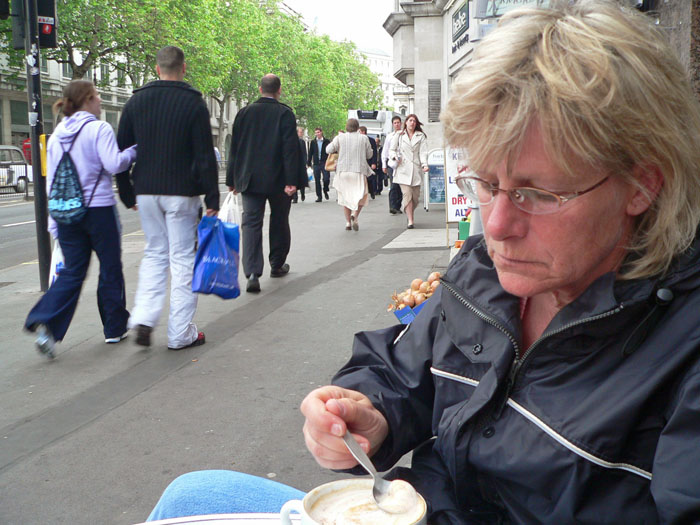 Capa with Carol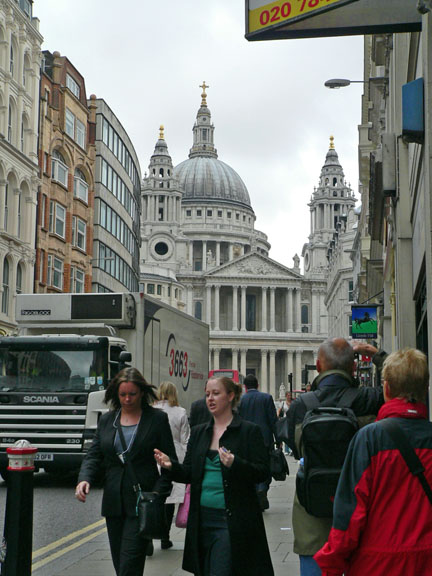 Walking central London to St. Paul's Cathedral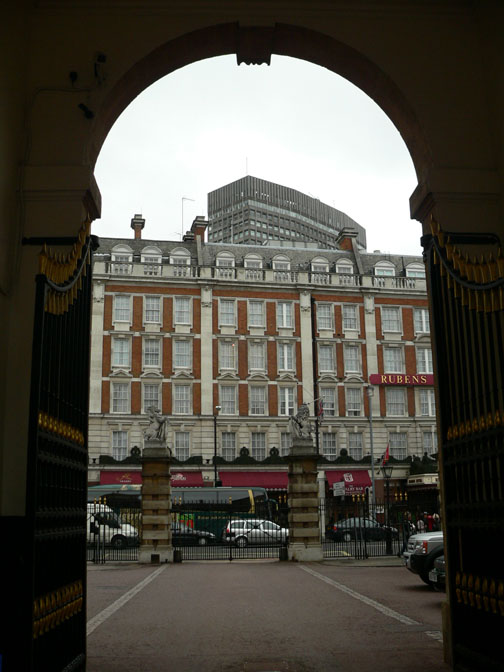 Our hotel, the Rubens across from Buckingham Palace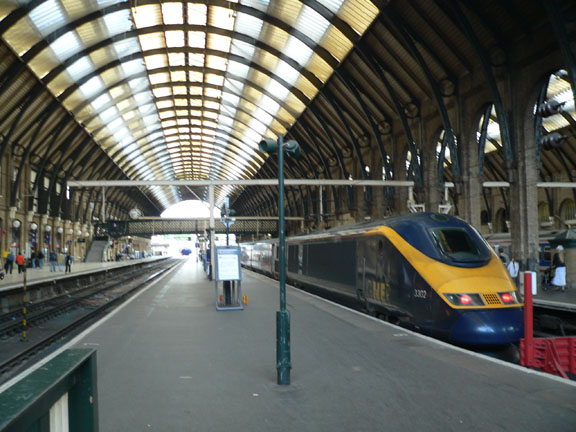 Kings Cross, taking the train to Leeds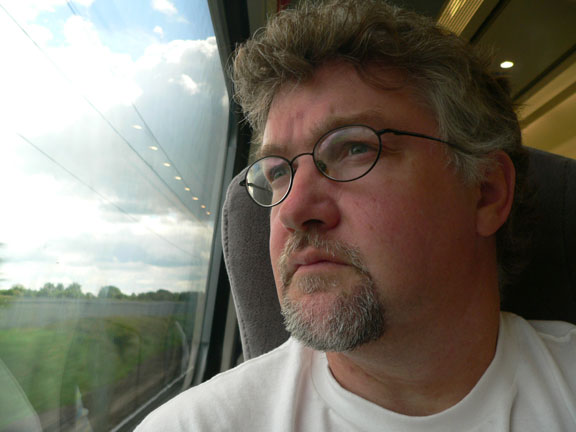 Rick on the train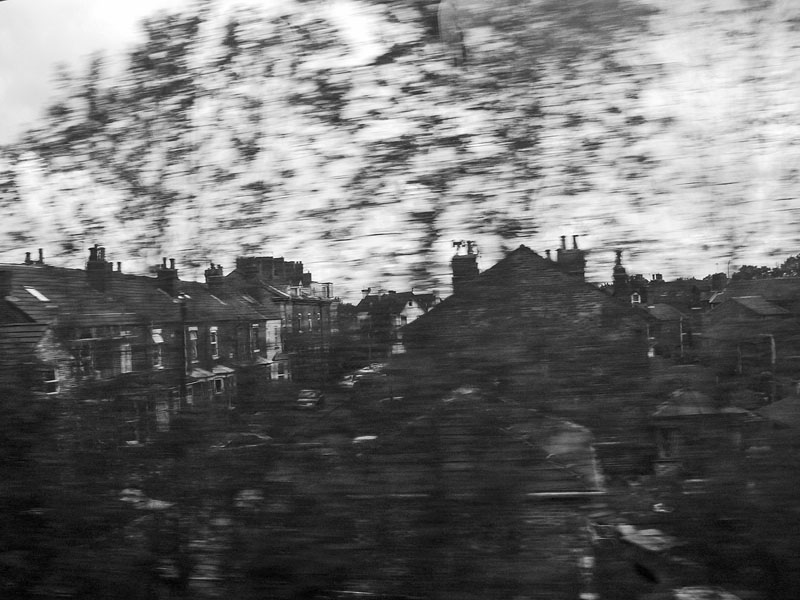 On the train to Leeds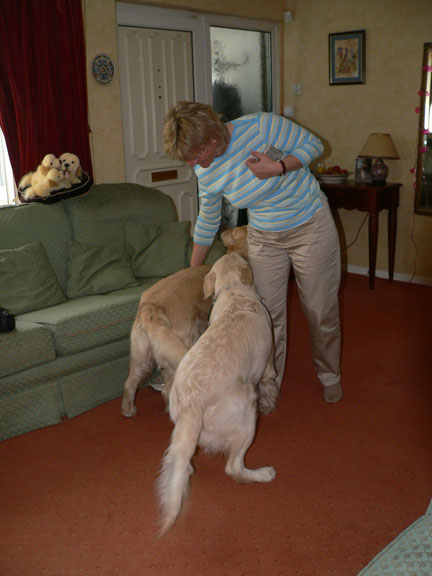 Carol with Toby and Chalky at Debbie and Andrew's place in Leeds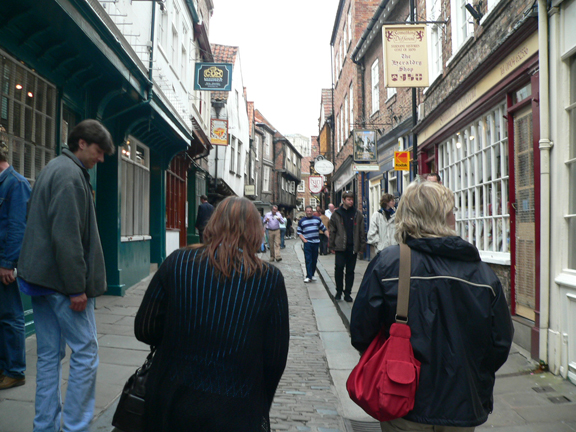 Walking the streets of York with Andrew, Debbie and Carol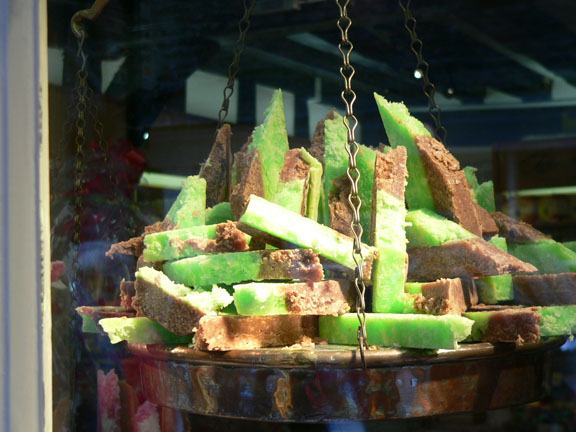 Fudge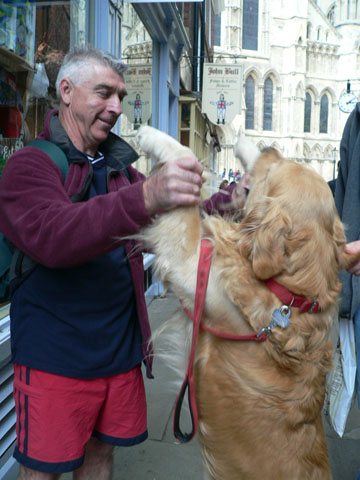 A new Golden friend in York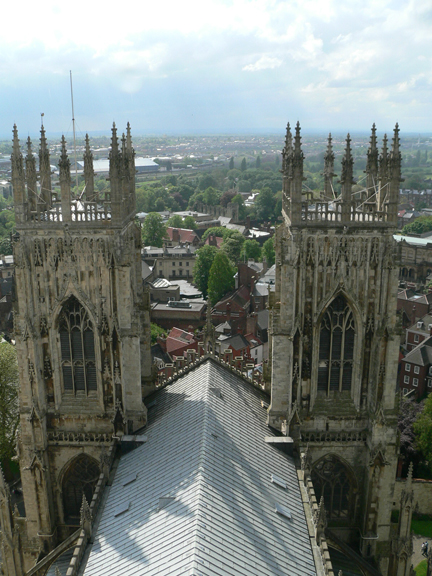 After climbing up to the top of the cathedral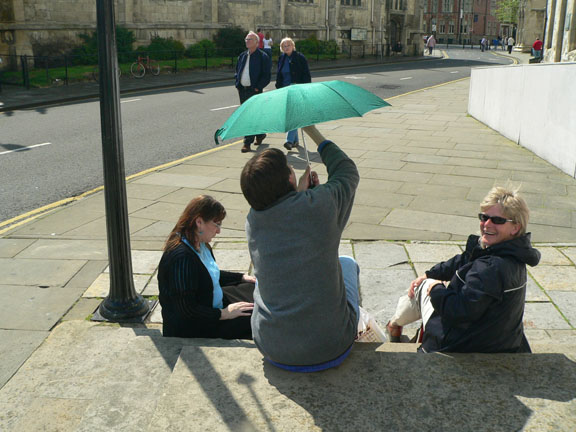 The rain can come at any time
A big kiss from Chalky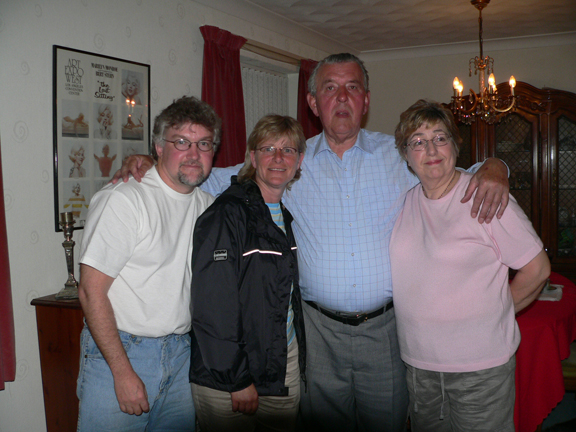 Visiting in Leeds with Debbie's mother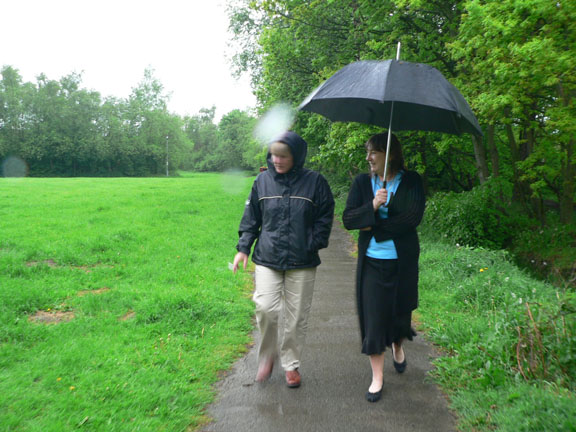 A walk in the rain
Back in London at Charing Cross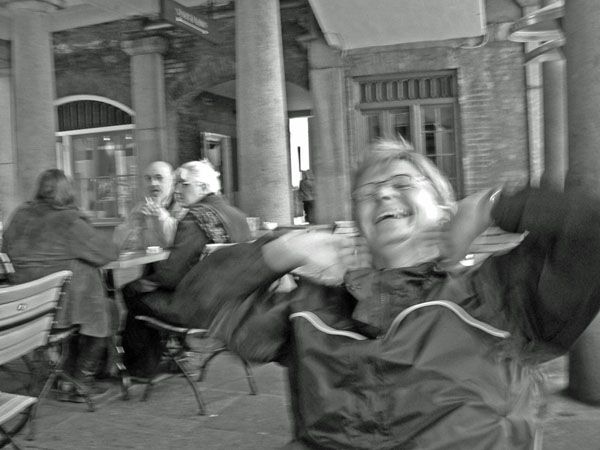 Carol has a moment . . . .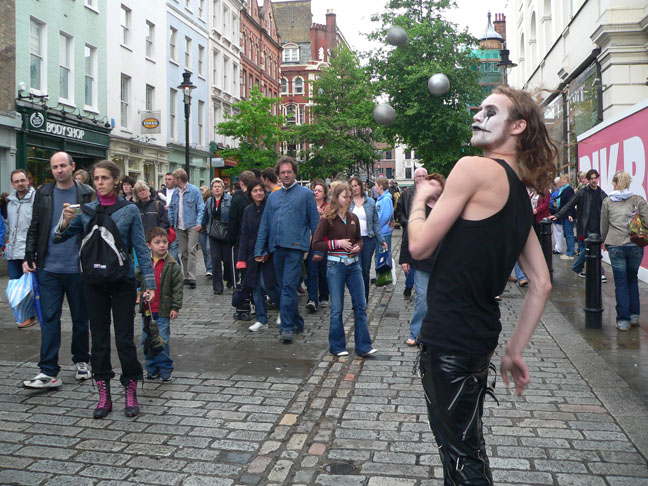 Street entertainment . . . . .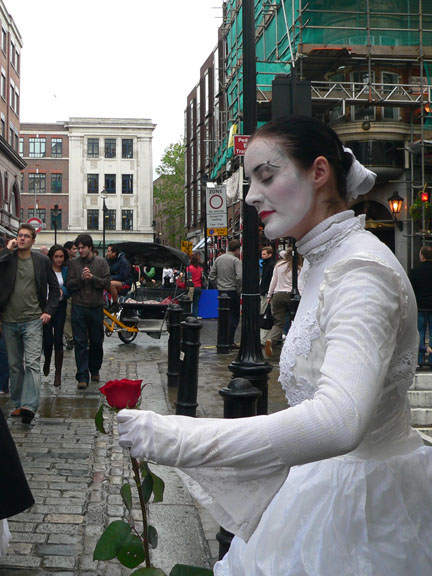 . . . . of many sorts
In the higher brow neighbourhoods of London, lots of practicing in the streets for the Queen's birthday coming up . . . .
The Thames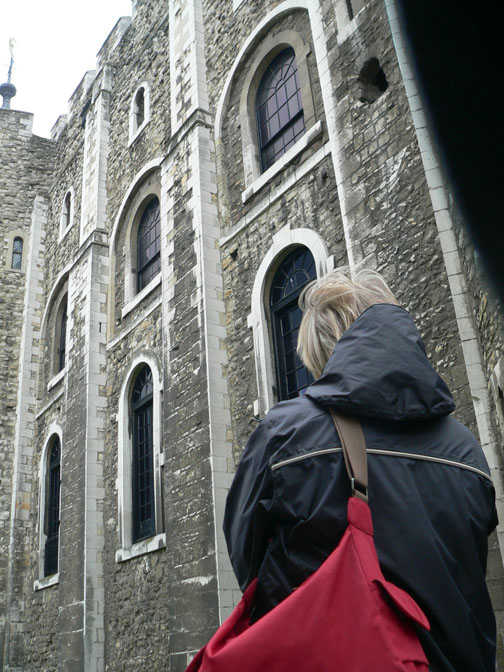 The Tower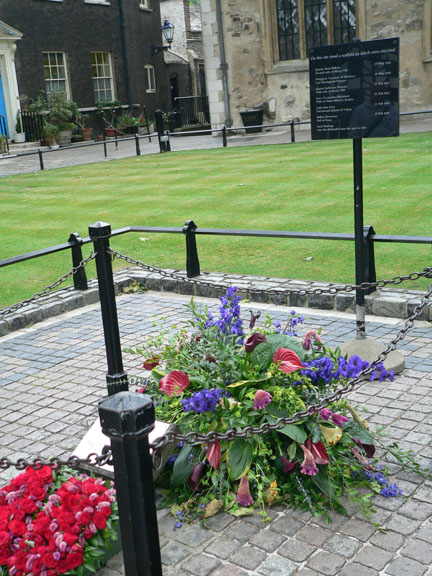 The executions of Princesses and Queens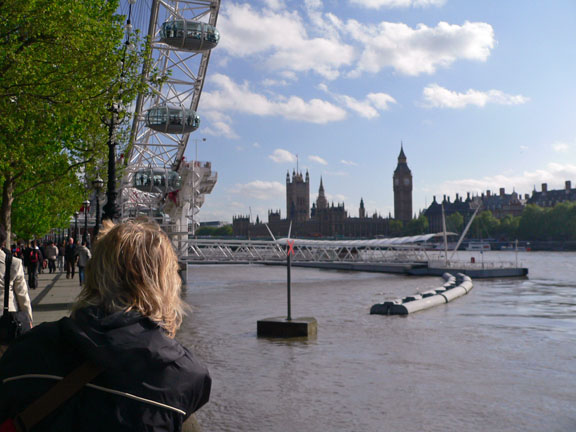 The Eye
Carol in the crowd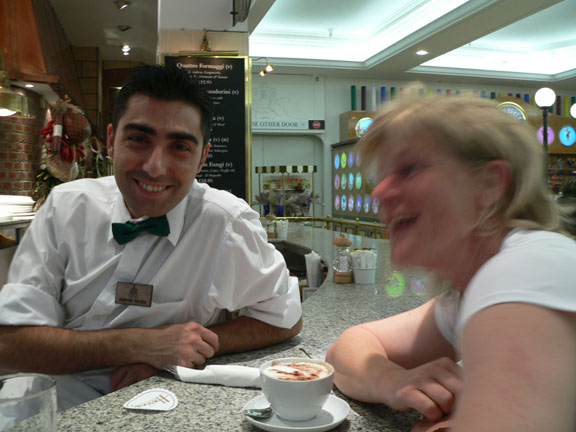 Carol flirts with the handsome Italian in Harrods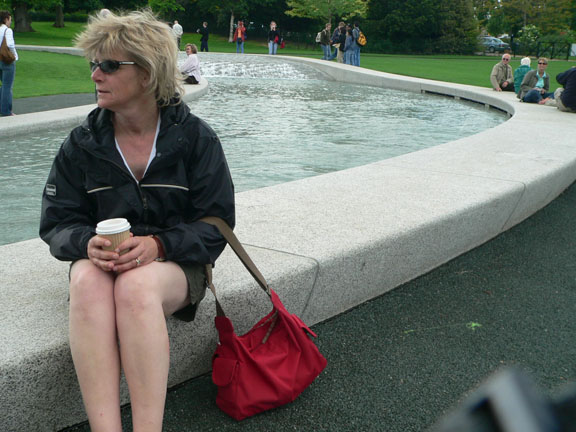 Carol at Princess Diana's memorial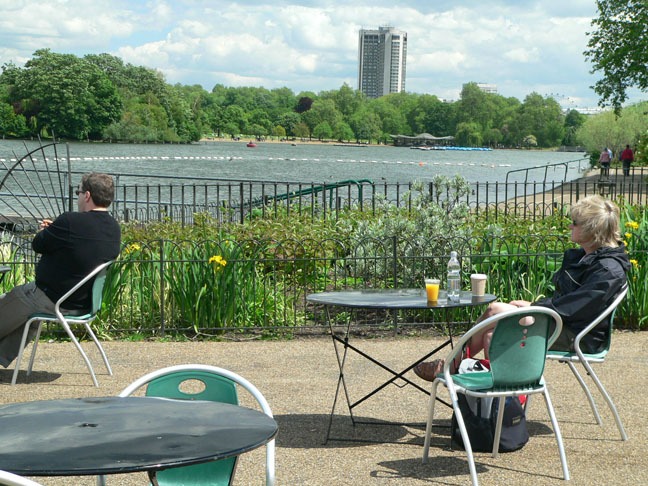 Carol taking the sun in Hyde Park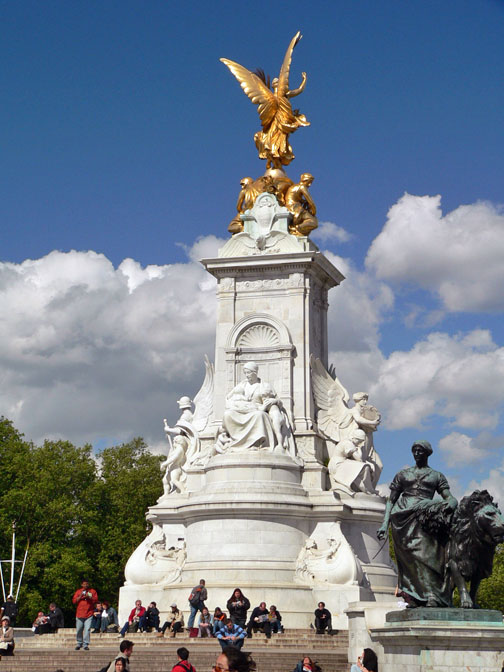 Outside Buckingham Palace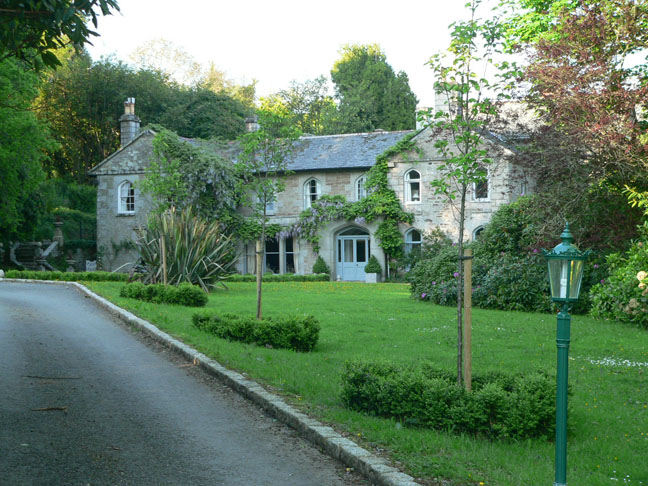 Our castle home in Cornwall
Inside our castle home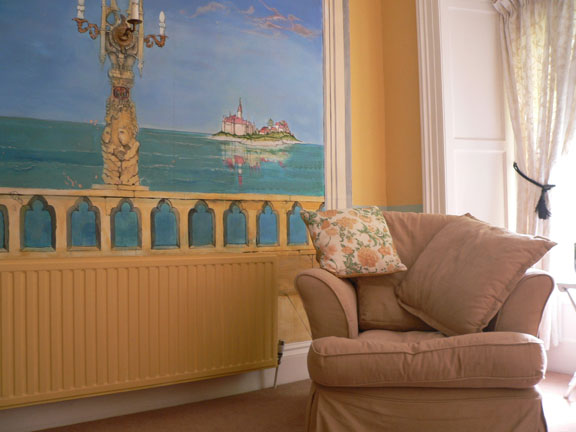 Inside our castle home
A view of the grounds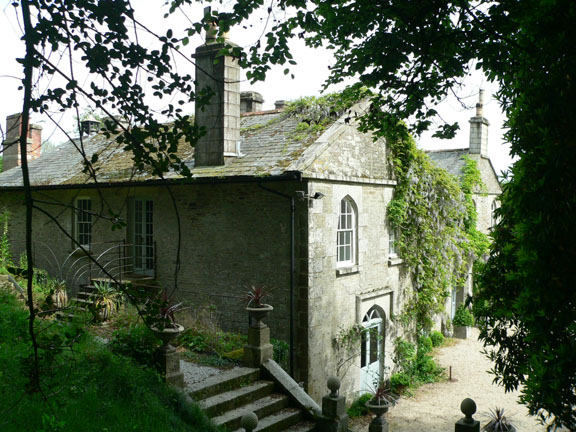 Our entrance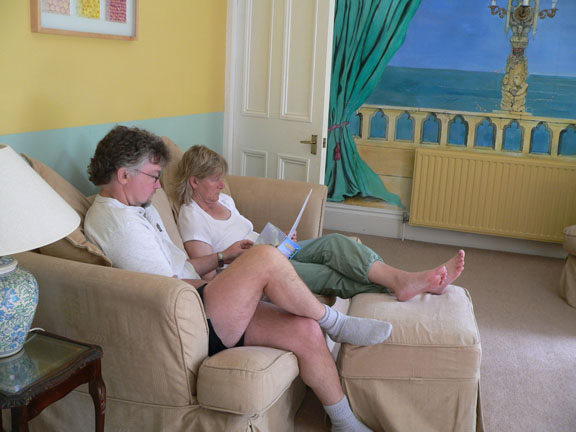 Chilling out after the long and hair-raising drive on the left hand side of the road from central London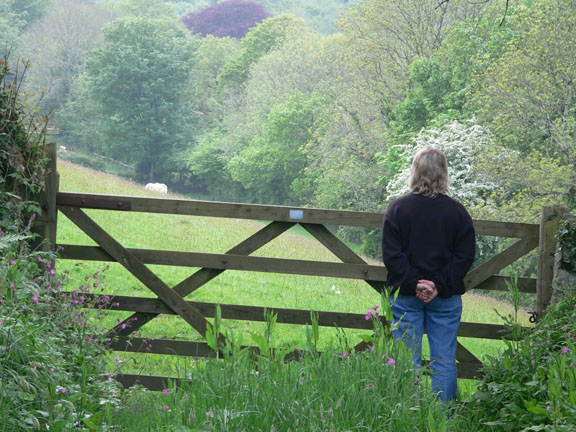 A walk in the Cornwall countryside from our castle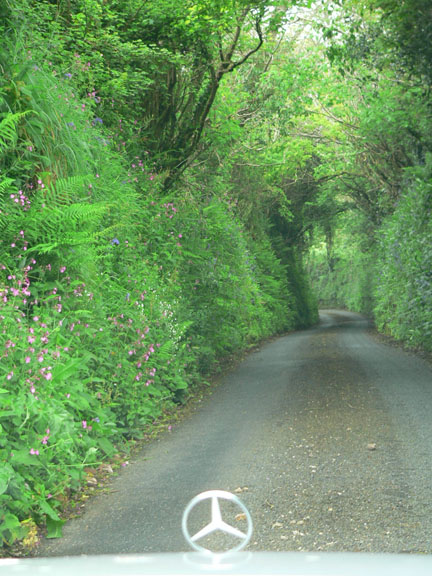 It's a narrow one lane drive down to the castle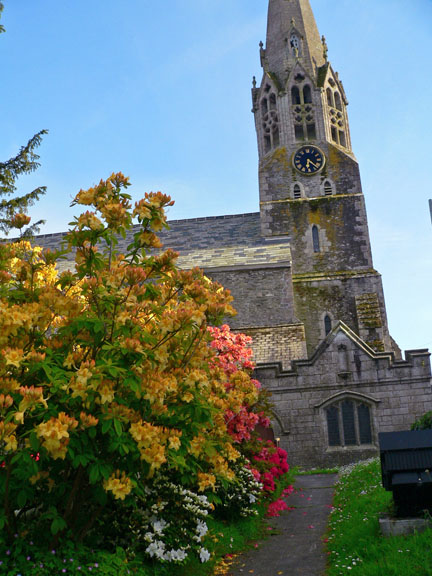 In Lostwithel, Cornwall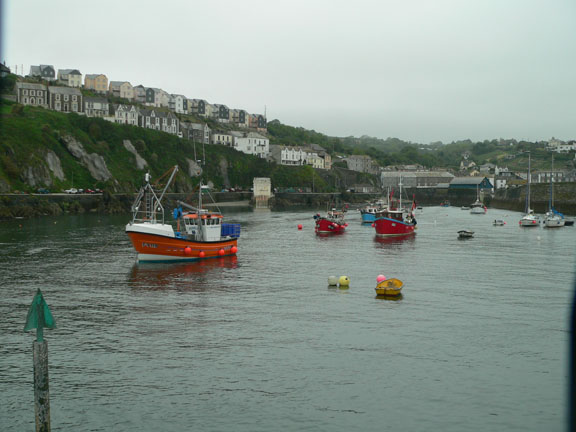 Cornwall fishing village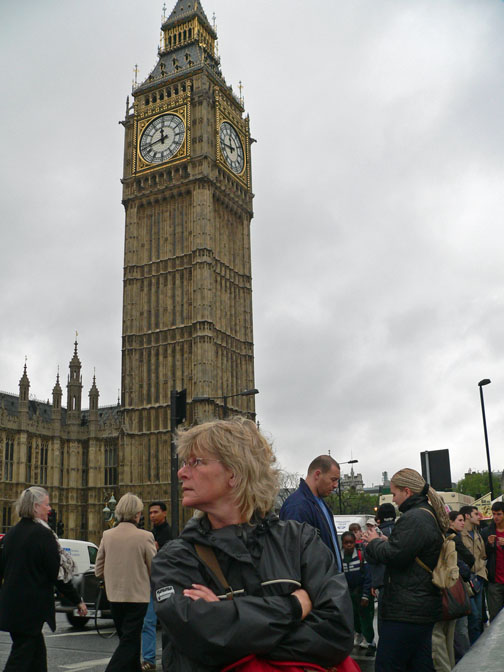 Where did they hide that clock thingy?
LINK TO GOLDENTALES.CA, THE HOME OF PETE & RUBY AND ABBY & KEEPER