Pete & Ruby's 2013 Photo Blog

Pete & Ruby's 2012 Photo Blog
The favorite links of Pete & Ruby
2016 Photo Blog
(Also "like" Pete & Ruby at www.facebook.com/goldentales for timely updates!!!)
LATE JULY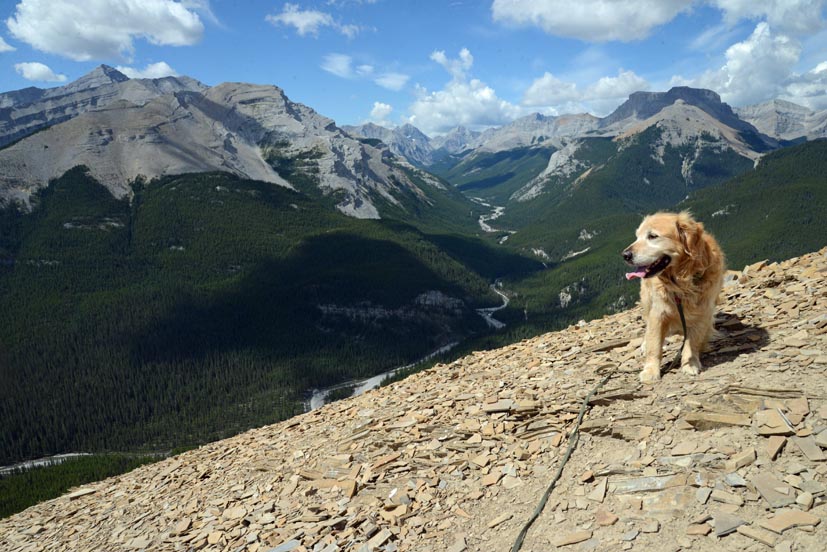 A frazzled Pete on a hot day on Nihahi Ridge, Kananaskis Country. Too hot for Pete, so we turned around after about 1,500 feet of elevation gain and a round trip of about 10 KM. Ruby is convalescing at home after cruciate surgery but might be re-joining Pete on hikes in later August.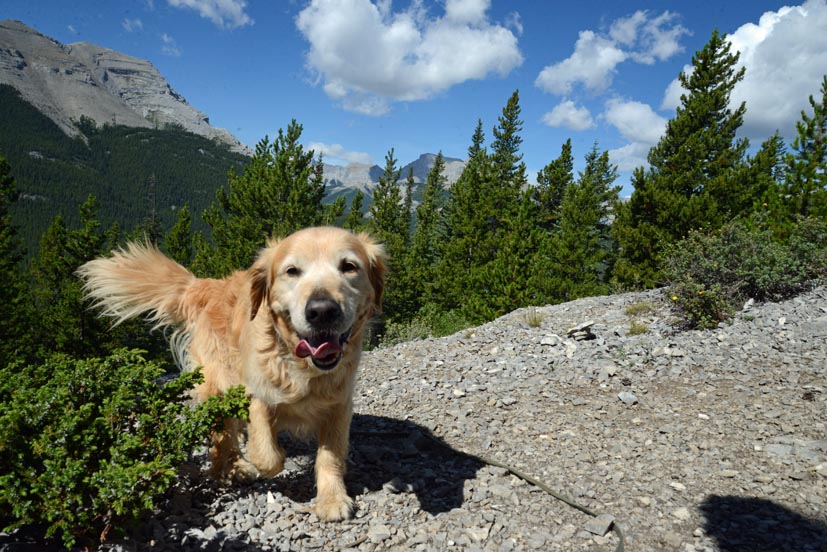 A fresh Pete early on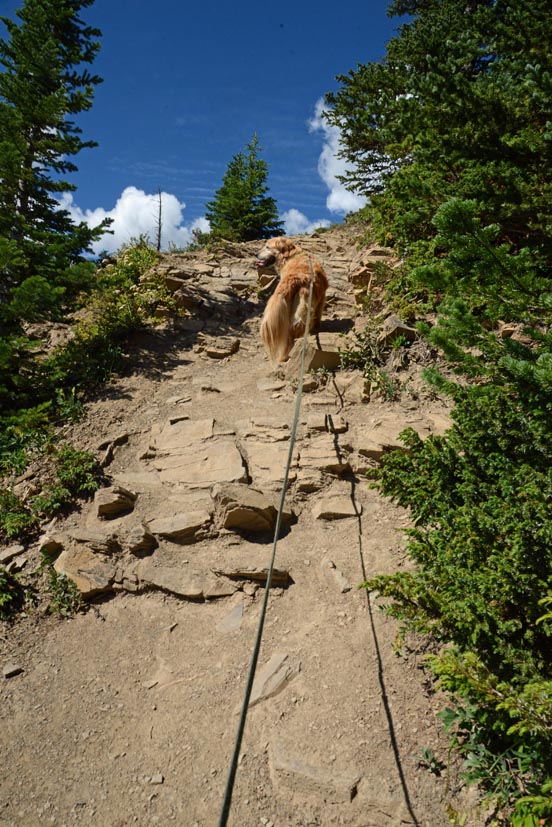 But the climbing got steep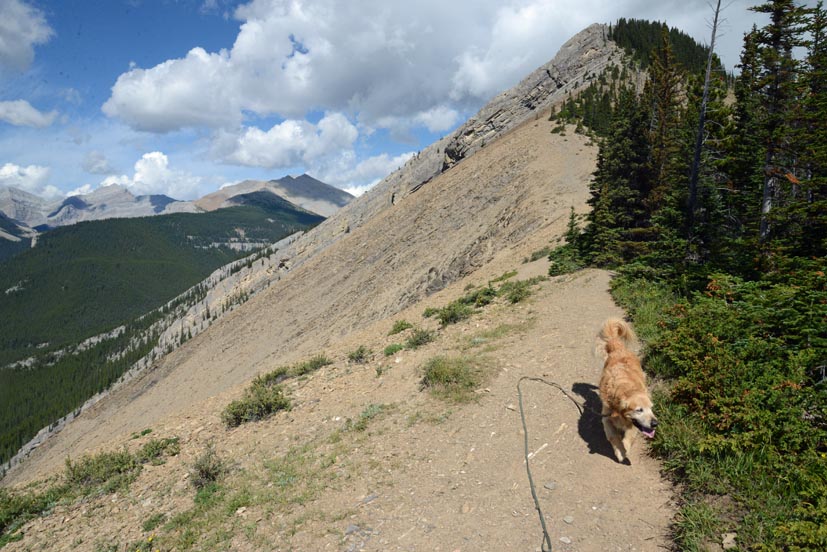 Firt false summit in the distance. Still 1,000 feet of altitude gain to the true summit.




Nice view of the Elbow Valley below . . . .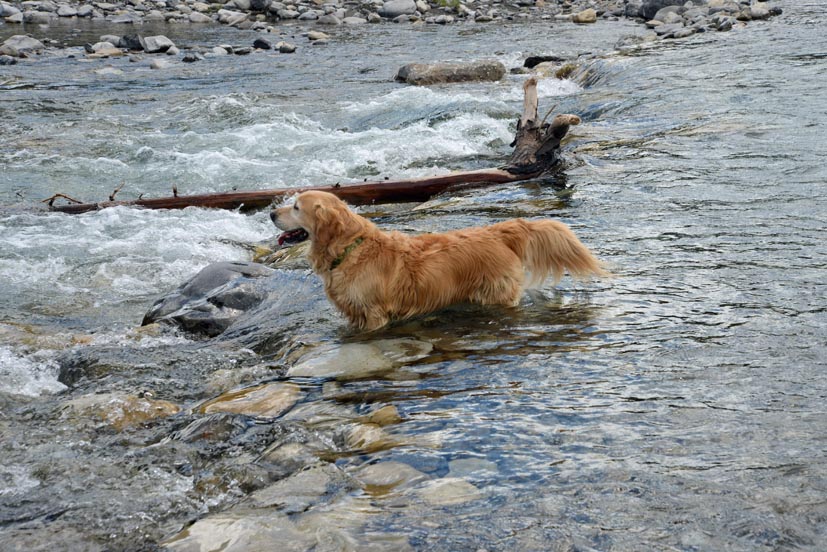 Pete's reward at the bottom . . . . a cooling swim in the Little Elbow.




Nice day for lake running . . . .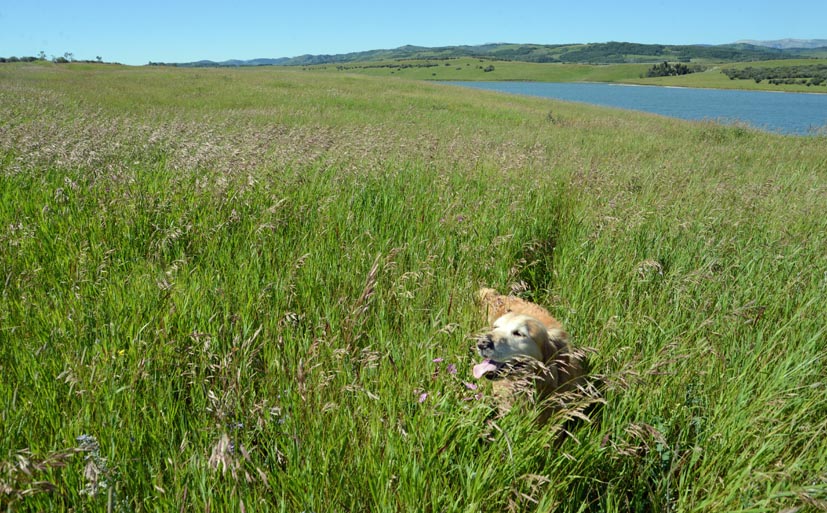 Walking through the tall grass prairie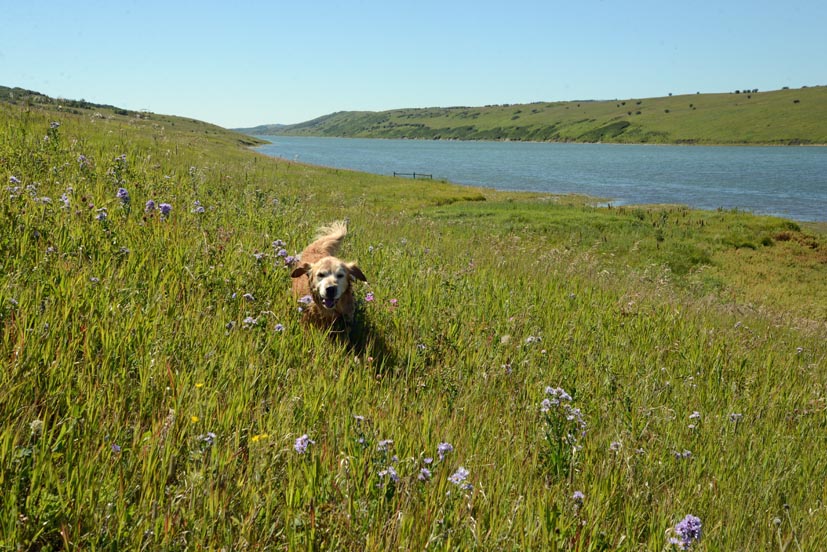 A nice day for Pete . . . . .

Mid July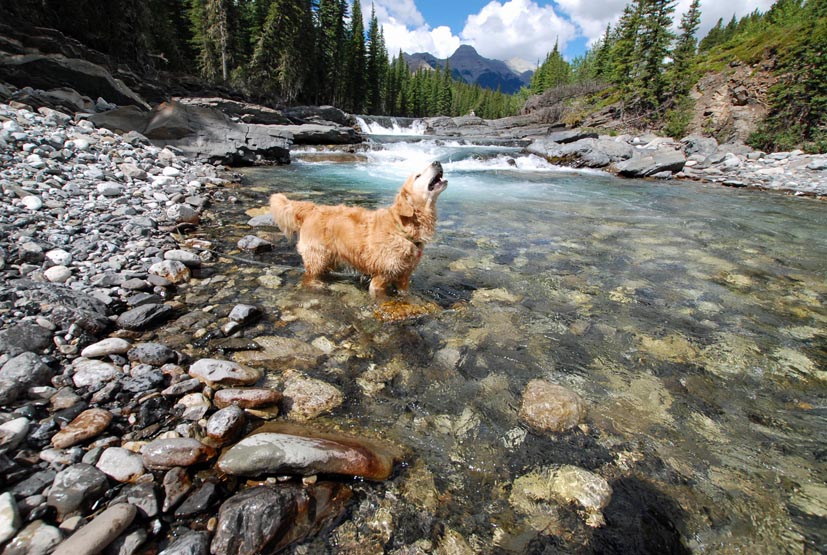 Pete tries to clear some food stuck in his back teeth after lunch . . . . or he's howling at the forbidding wilderness. Whichever story you want to believe . . .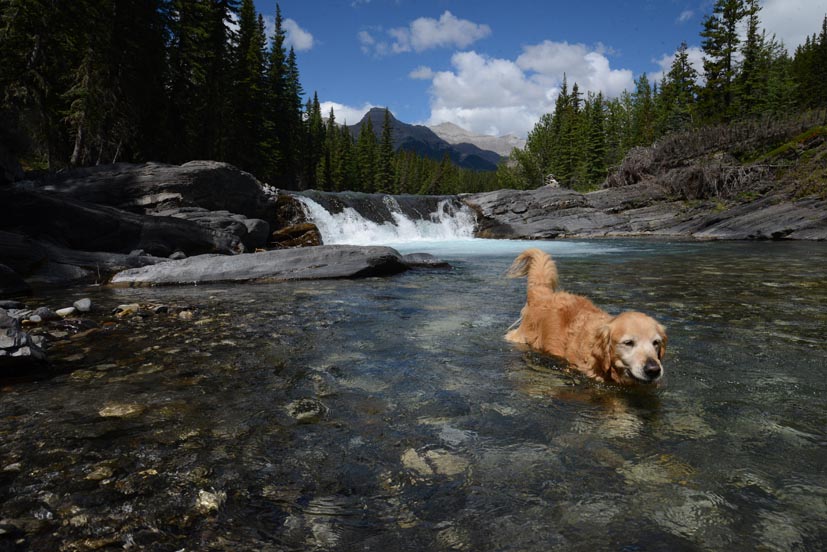 Nice day for a swim on the Sheep River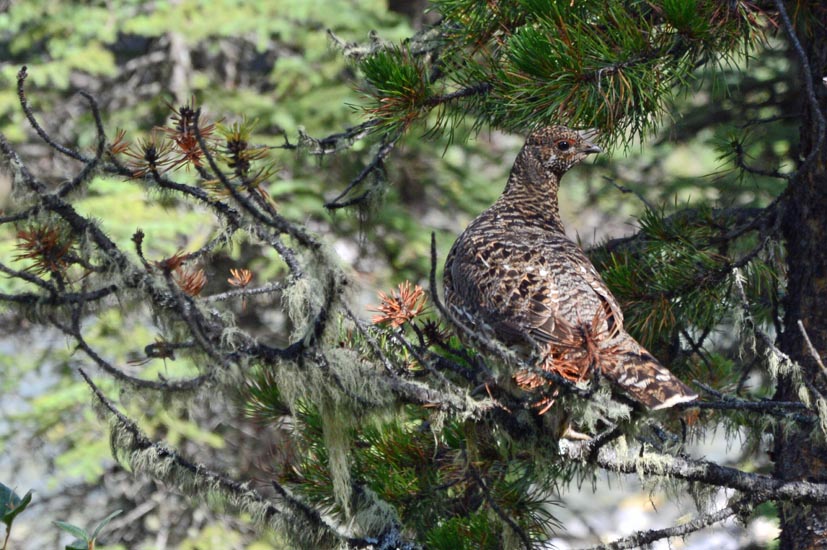 Grouse in a tree . . .

EARLY JULY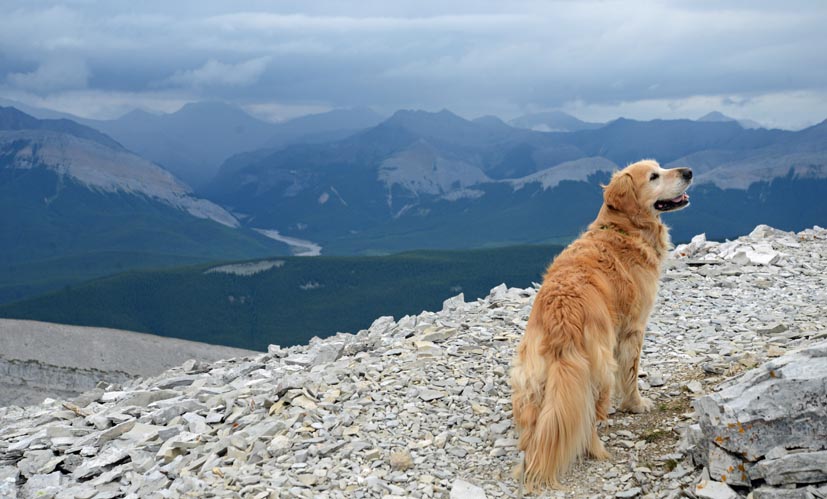 Pete climbs up to the Moose Mountain Fire Watch Station. We should have been watching that approaching storm more closely.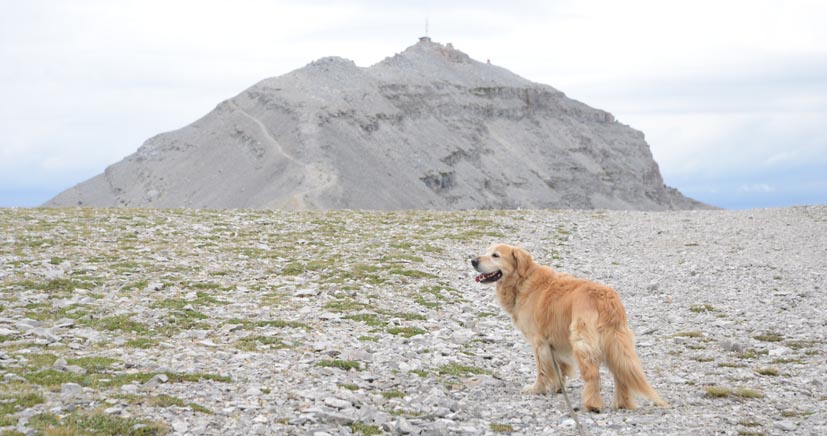 First summit . . . . heading to the fire watch station in the distance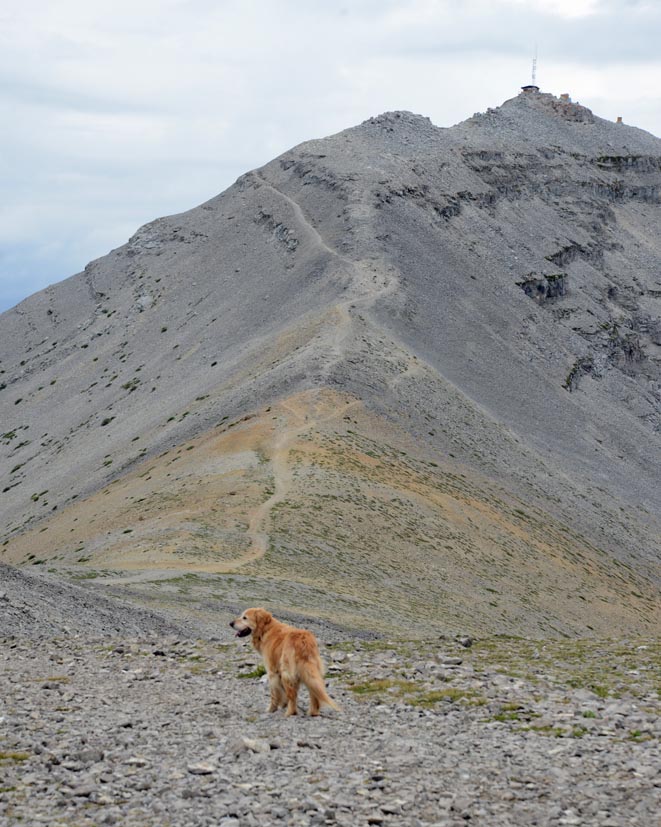 More climbing for Pete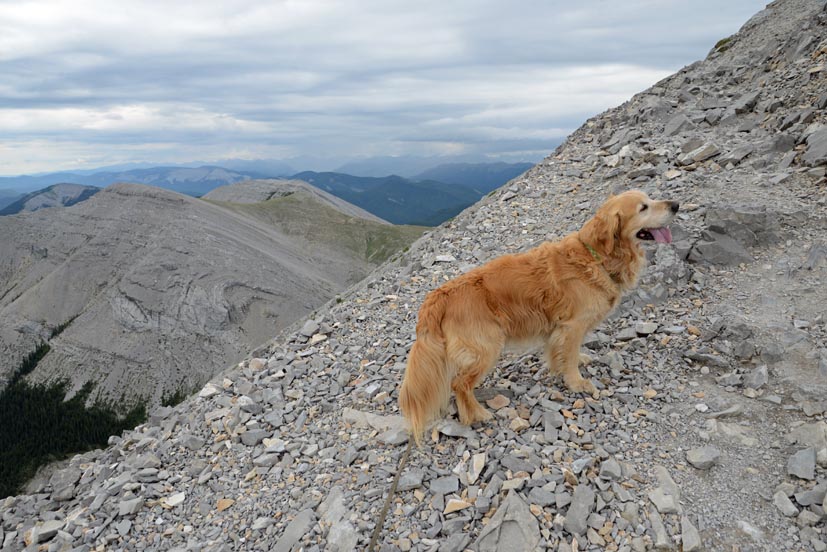 Steep at times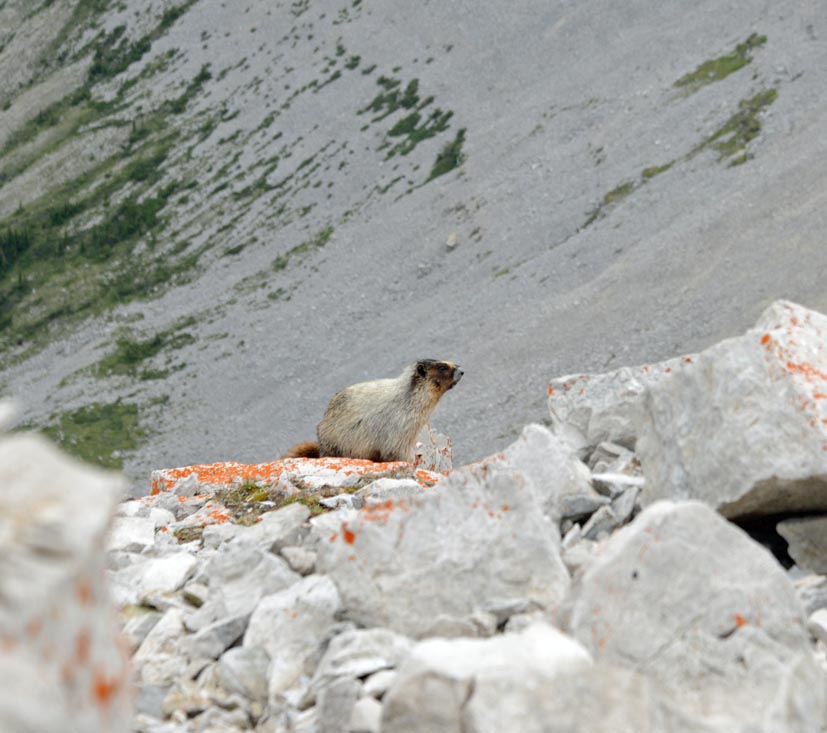 Rodent at the top with a great view . . . . a Marmot




Heading down . . . . . starting to rain and then hail.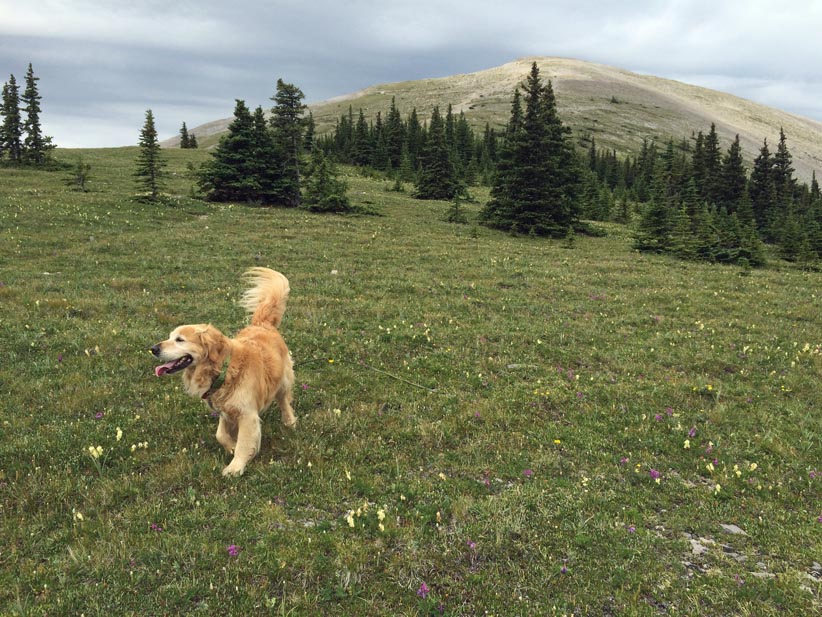 An iconic filming spot on Moose Mountain for the movie "Brokeback Mountain."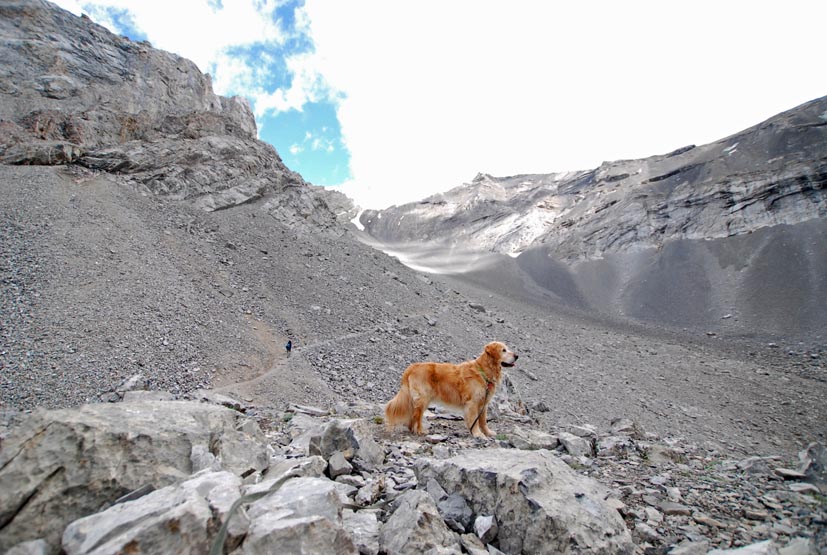 Pete explores the Highwood Pass, Ptarmigan Cirque and Grizzly Col in early July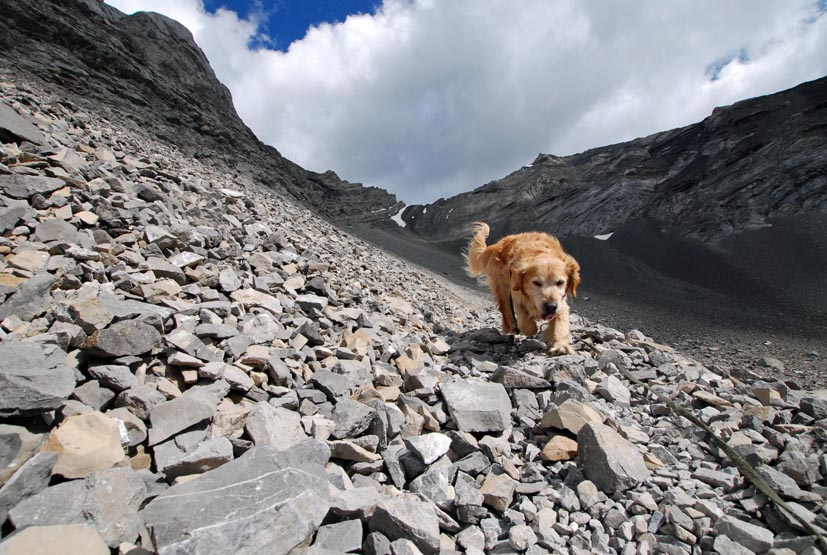 I was worried about Pete's feet on this scree so we turned around here.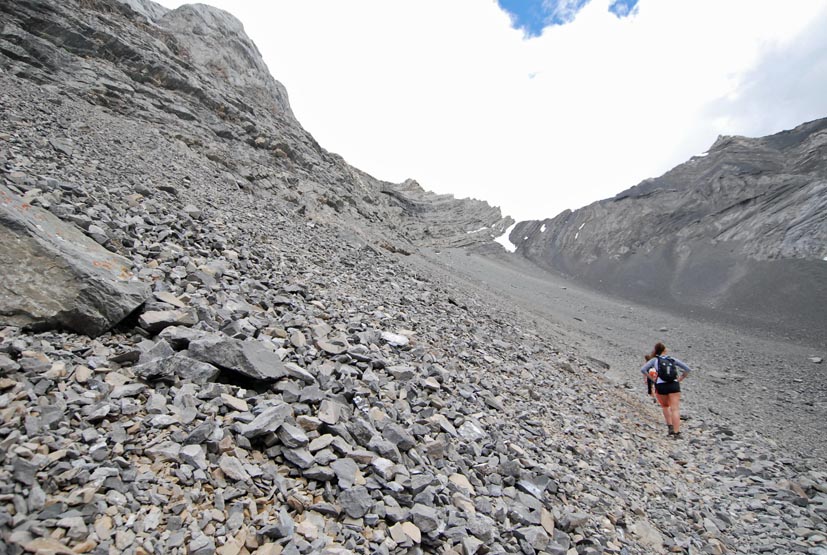 Hikers continue higher, above the snowy patch. We're at about 9,000 feet here.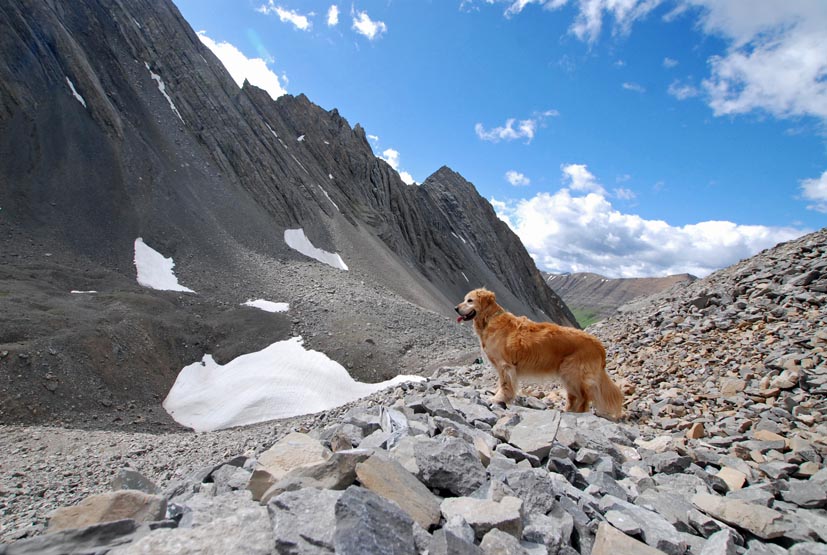 Pete and the snows of July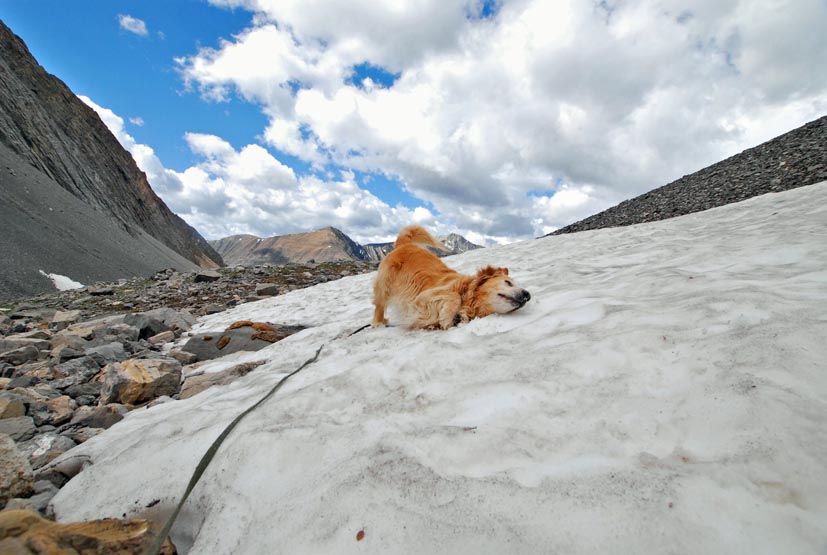 Which are very nice to roll in . . .




An alpine waterfall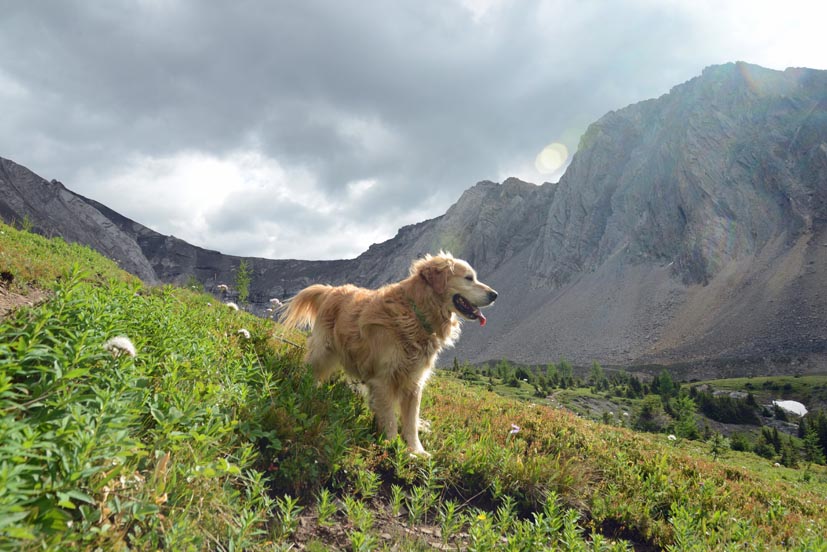 Pete on Ptarmigan Cirque, heading higher to Grizzly Col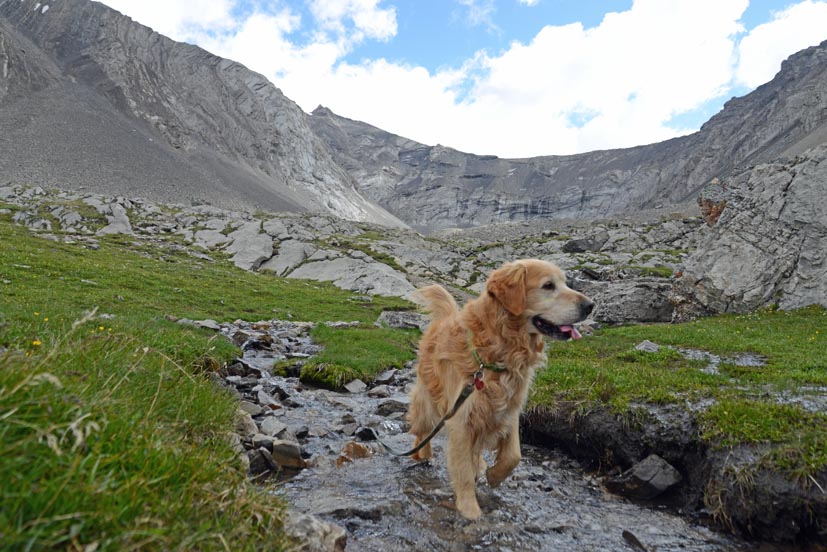 Enjoying a cool spring




Fat, local rodent . . . . a resident Marmot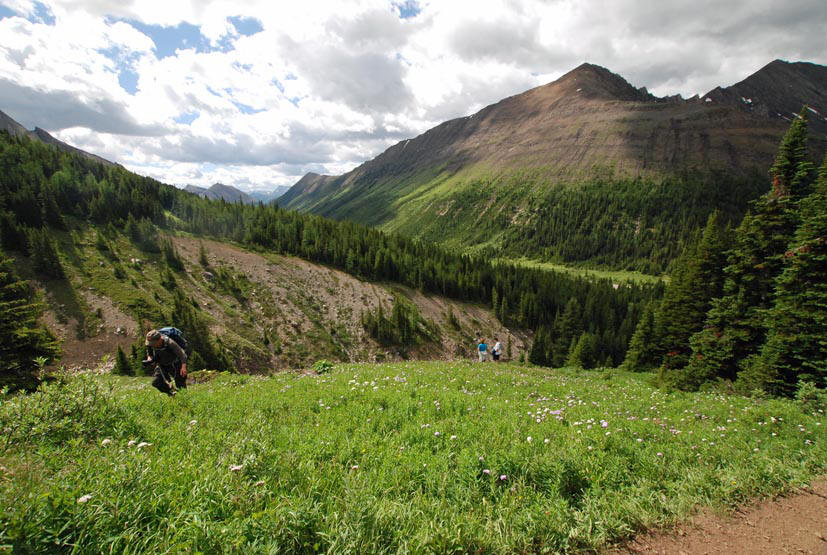 The Highwood Pass below . . . . our starting point

LATE JUNE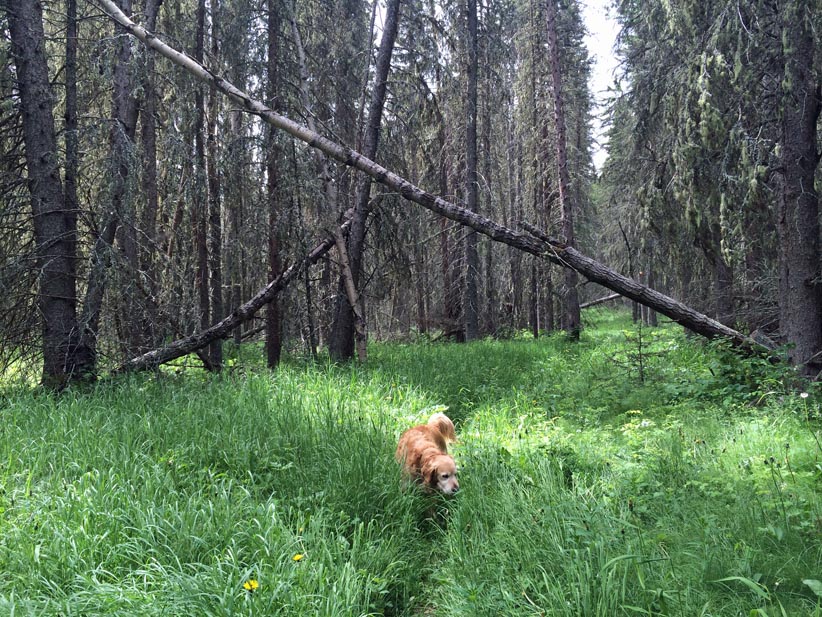 A walk through the forbidding forest with Pete

EARLY JUNE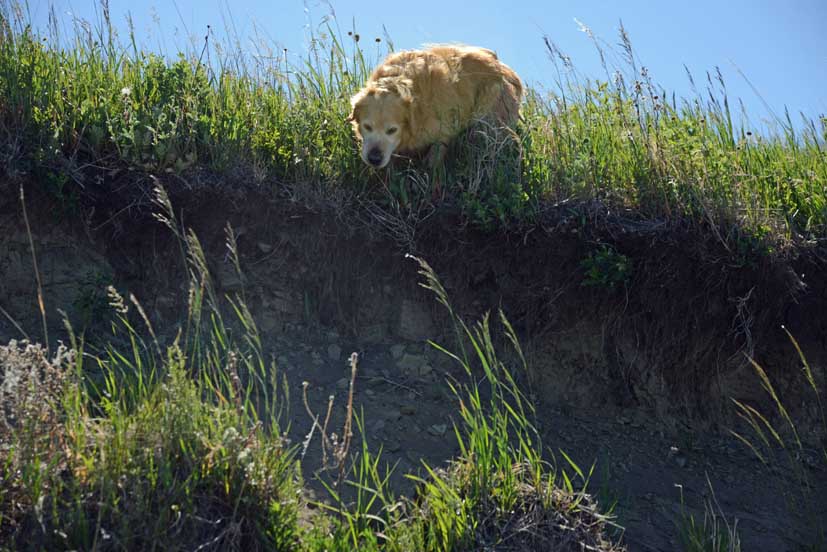 Cautious Pete on a lakeshore walk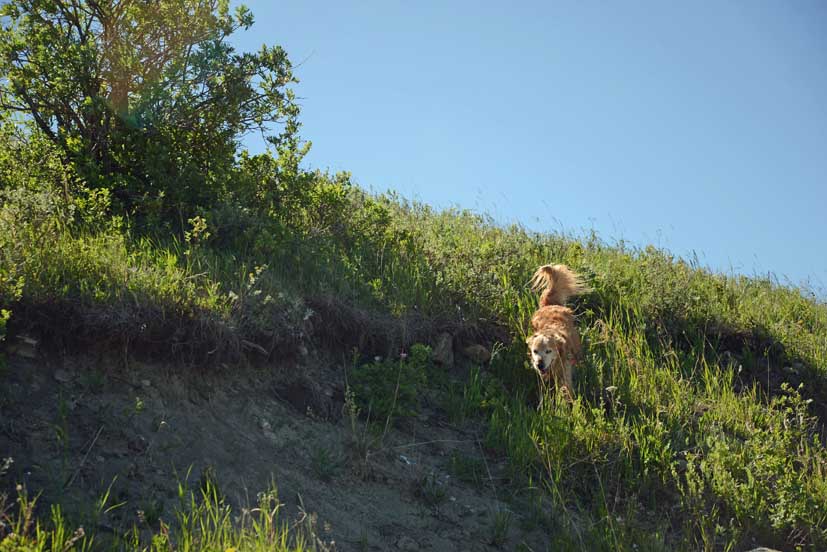 Caution to the wind!!!




Pete running free . . . .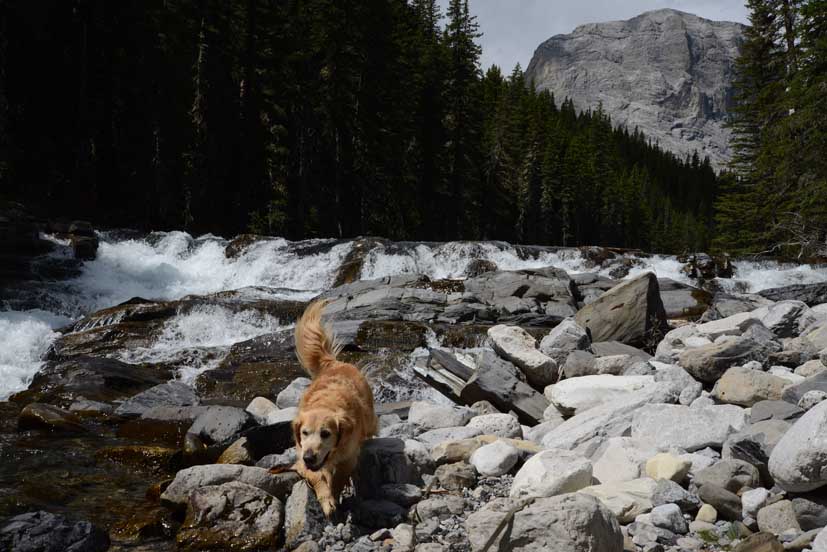 Pete exploring the Sheep River out west




Pete, on the Sheep River




Near Turner Valley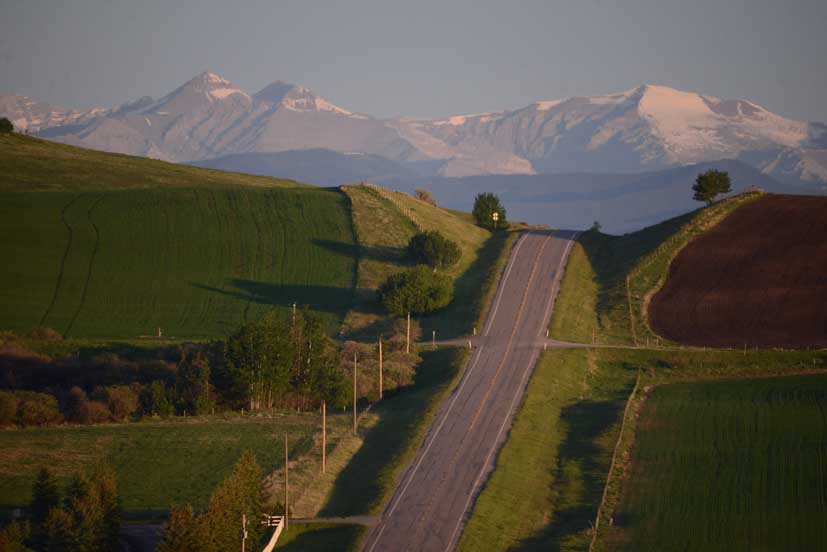 Daybreak near Pete's prairie home

MID MAY




While his sister-in-life Ruby continued to recover from cruciate surgery at home, Pete stepped out to enjoy a snow break on the way up Gunnery Creek, then over to Grass Pass. About 11.5 KM round trip with a net elevation gain of 1,900 feet.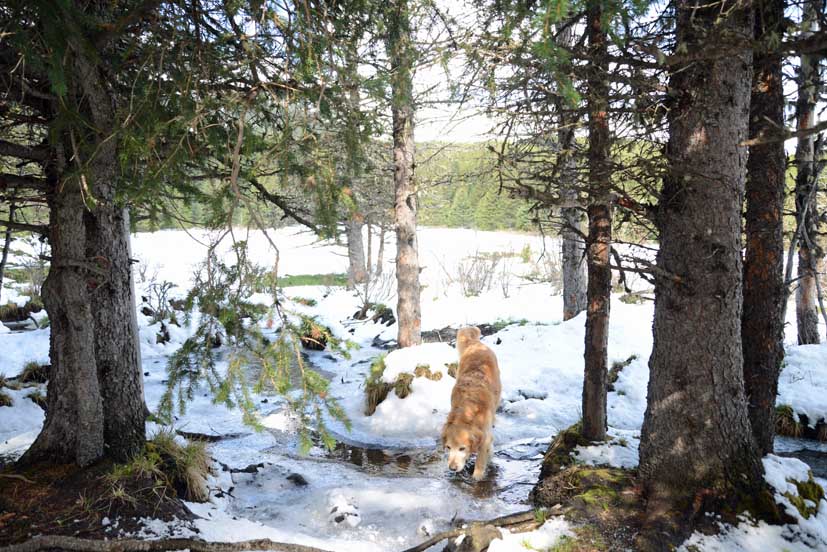 Lotsa snow in the shadow of the mountain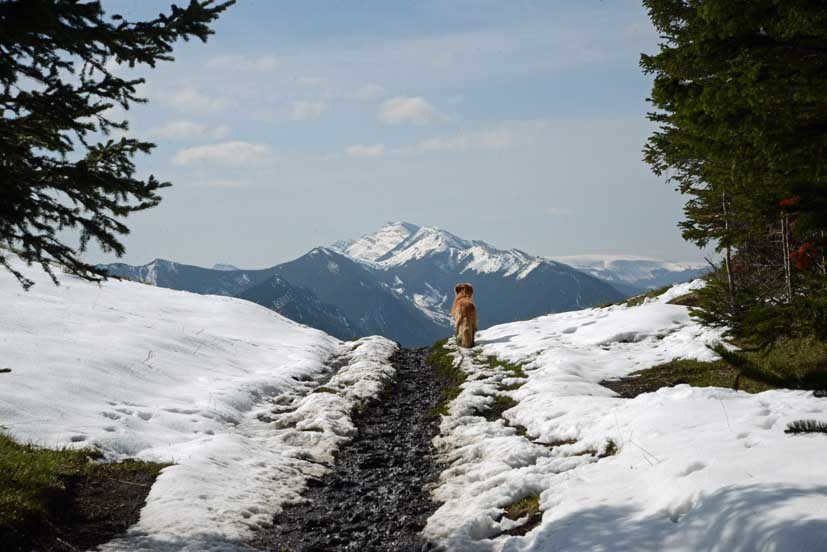 Another climb . . . . . Pete crests a mucky Grass Pass and looks over the other side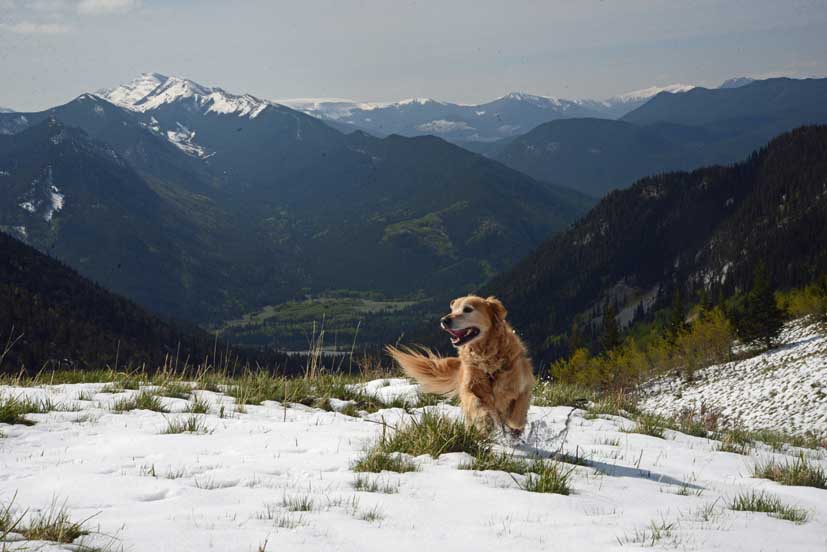 Pete enjoys chasing rodents on top of Grass Pass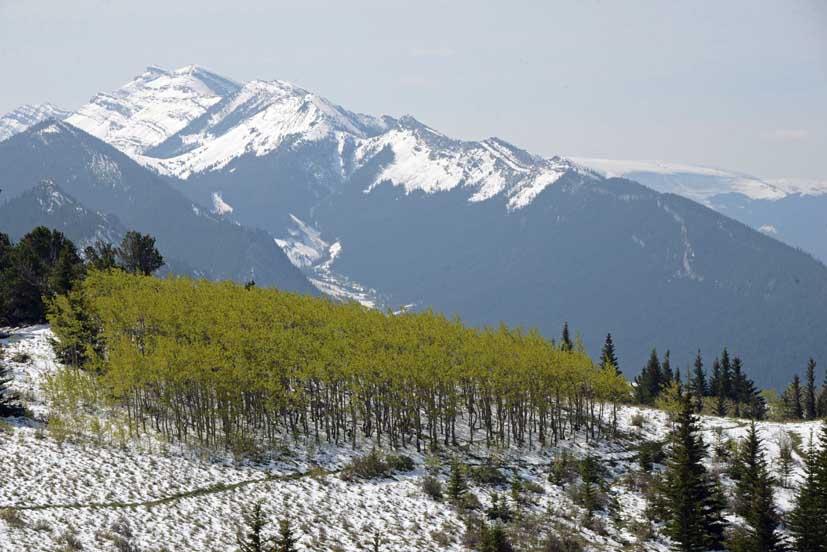 Springtime in the Rockies




On the way home, some random woman came galloping through the picture

EARLY MAY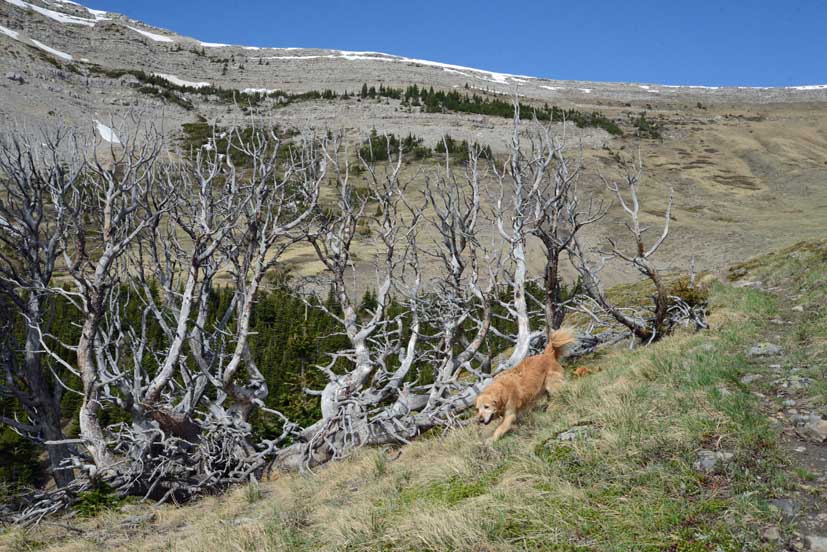 Pete is going up to the top of the Hailstone Butte ridge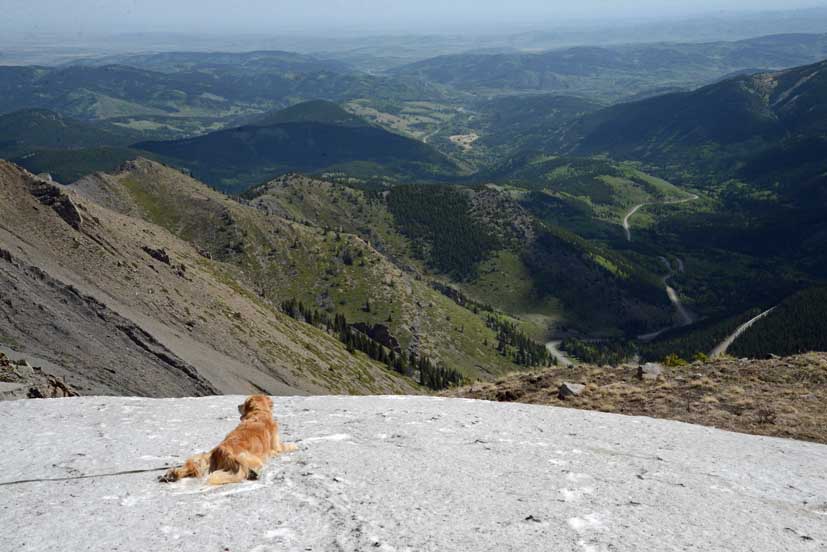 Pete's view during a snowy break on the climb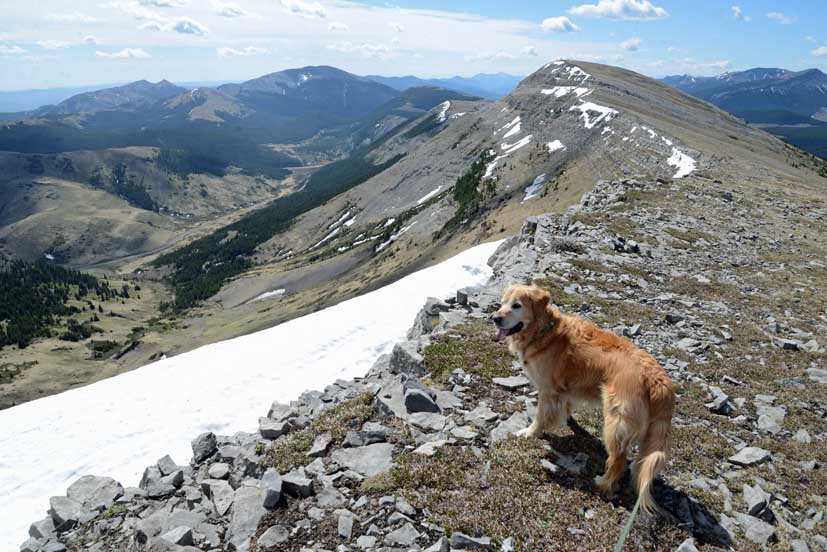 Pete on the ridge top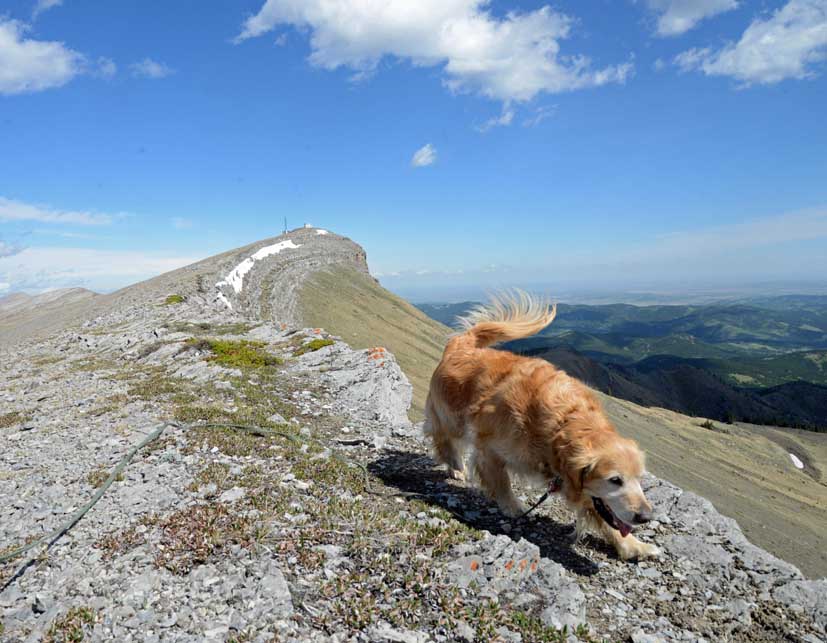 Hailstone Butte fire watch station is on the peak in the distance. The same gentleman has been occupying it for 26 years.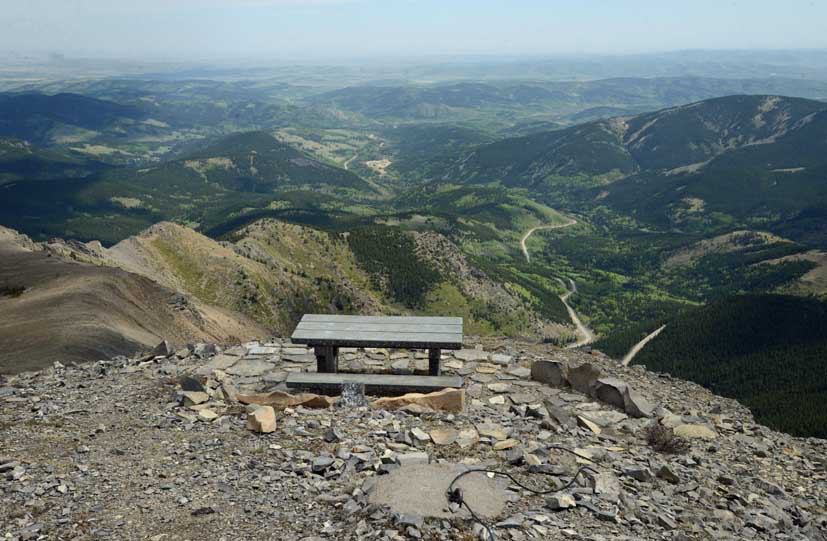 A fine view at Hailstone Butte fire watch station. Our exit was straight over the picnic table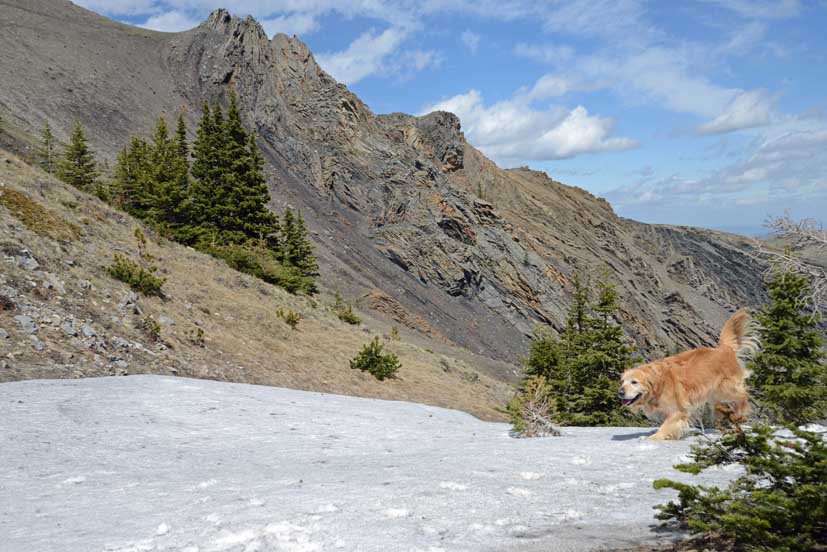 Pete on the way lower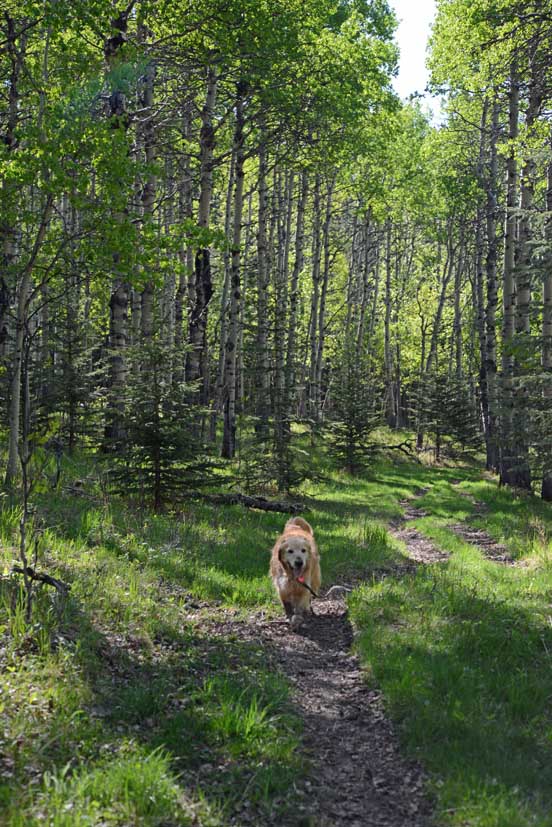 Pete takes an early Spring walk in Death Valley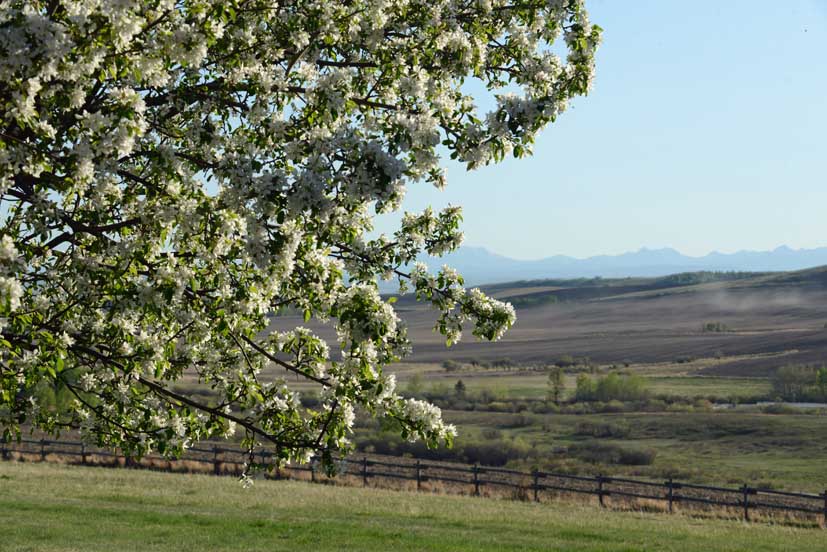 Spring at home




Pete on the way up to Raspberry Ridge Fire Watch Station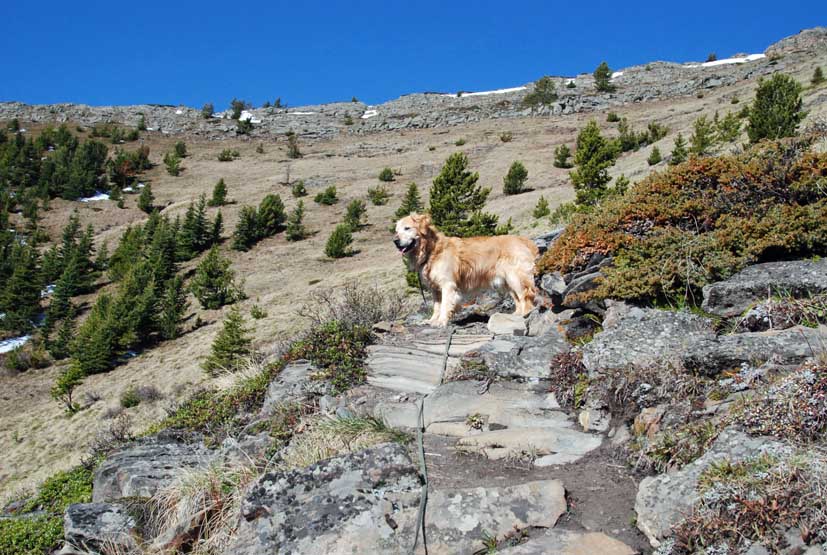 The last two kilometres were very steep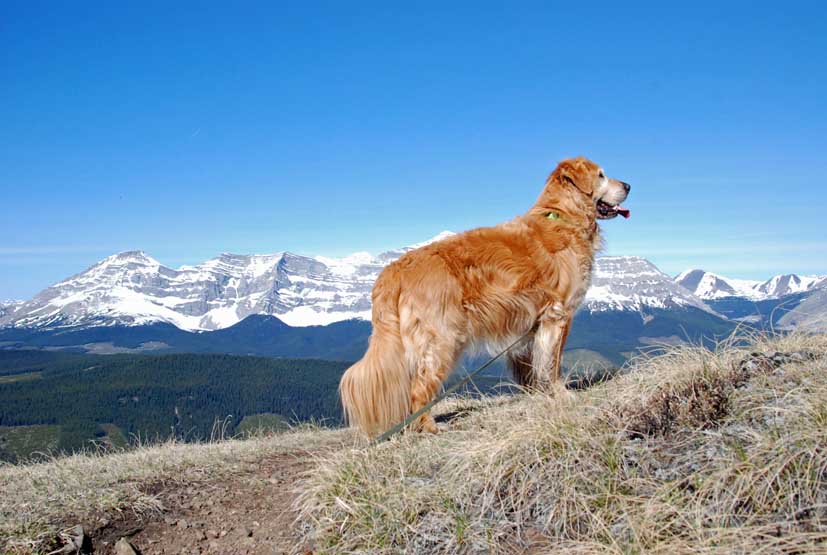 Pete crests the summit and looks over the other side




Walking along the top of Raspberry Ridge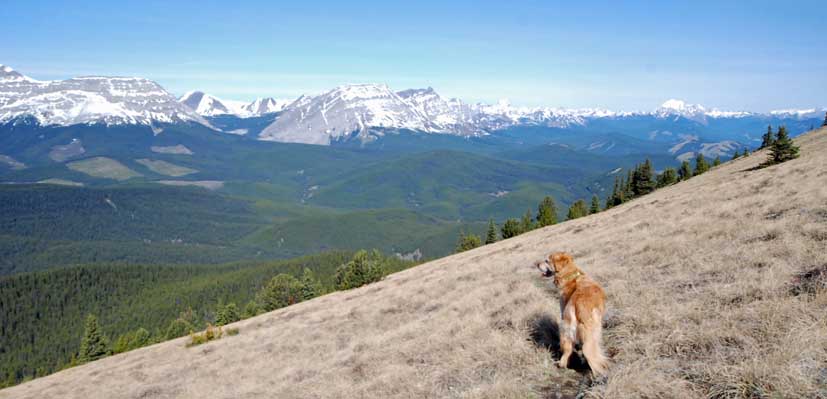 Banff is over thataway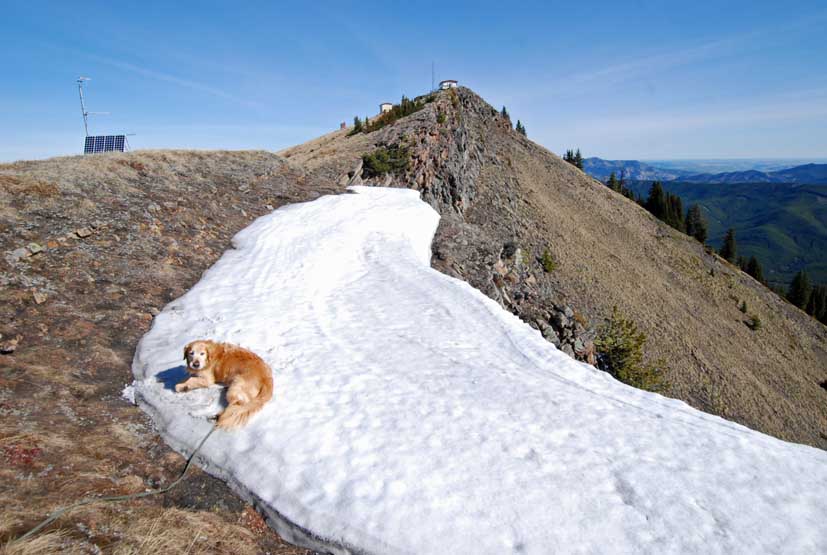 Pete takes a snow break with the fire watch station in the distance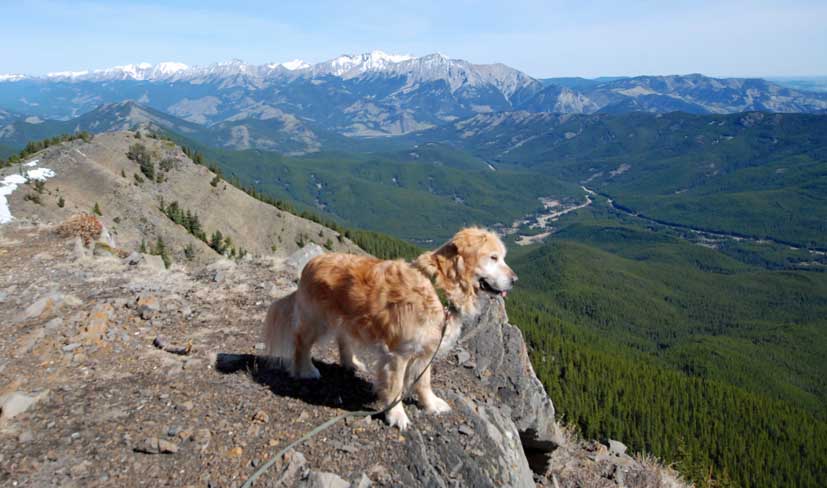 Pete's big world
Mid April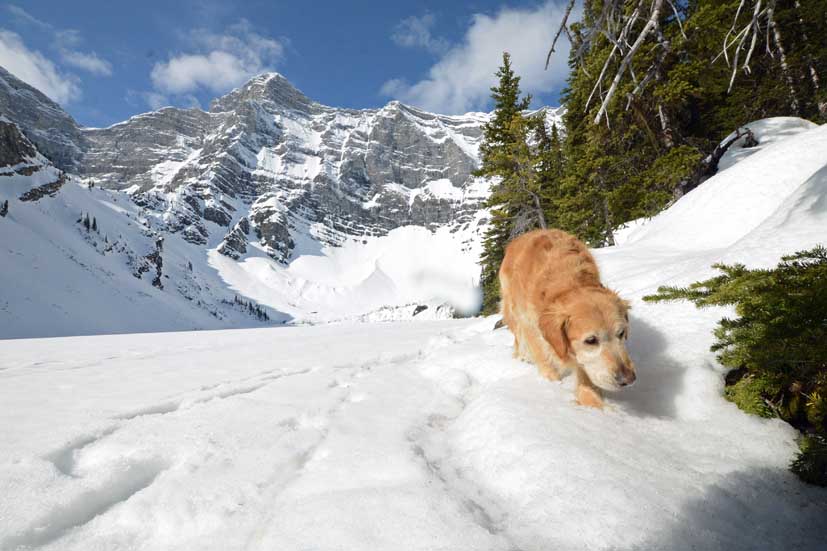 Pete explores the shore of Rawlings Lake, about 1,000 feet above Upper Kananaskis Lake. The snow was deep this day, Rick sinking up to his crotch a few times.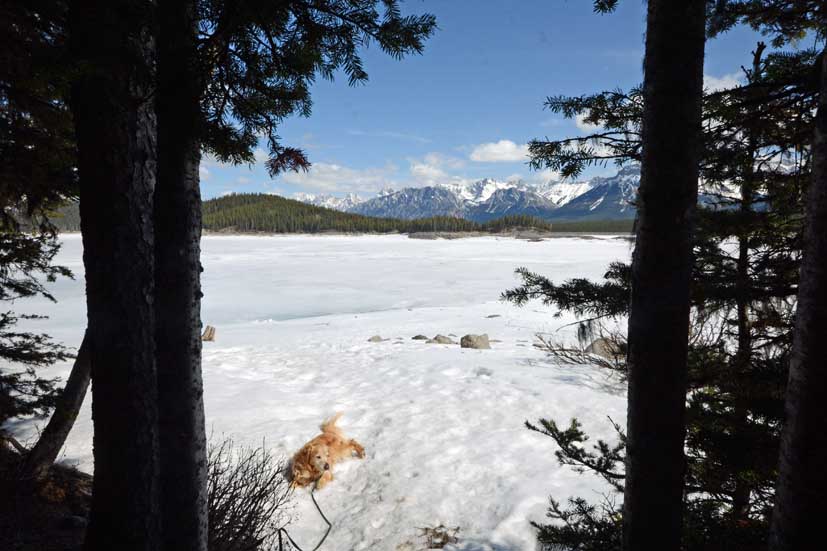 Pete lounges at Upper Kananaskis Lake





Pete

Early April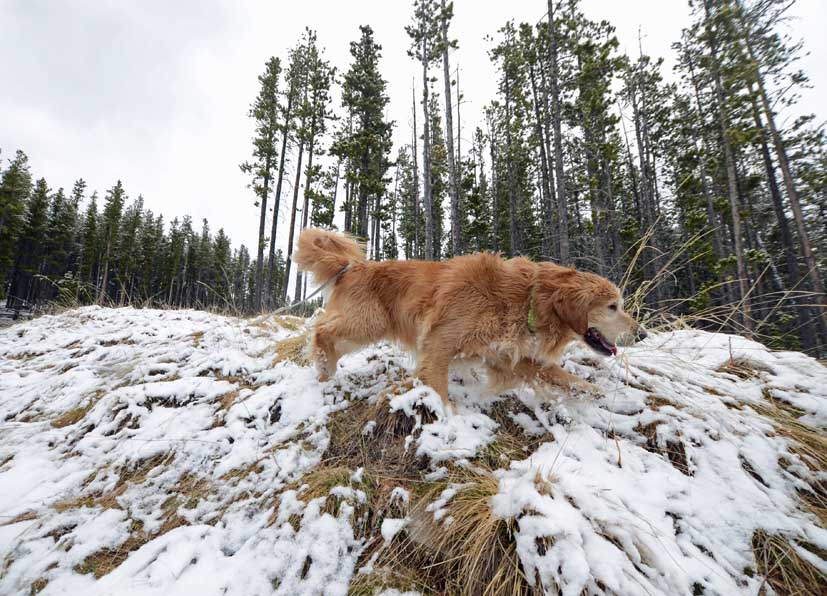 Pete, west of Bragg Creek. Two miles and 1,200 feet on a climb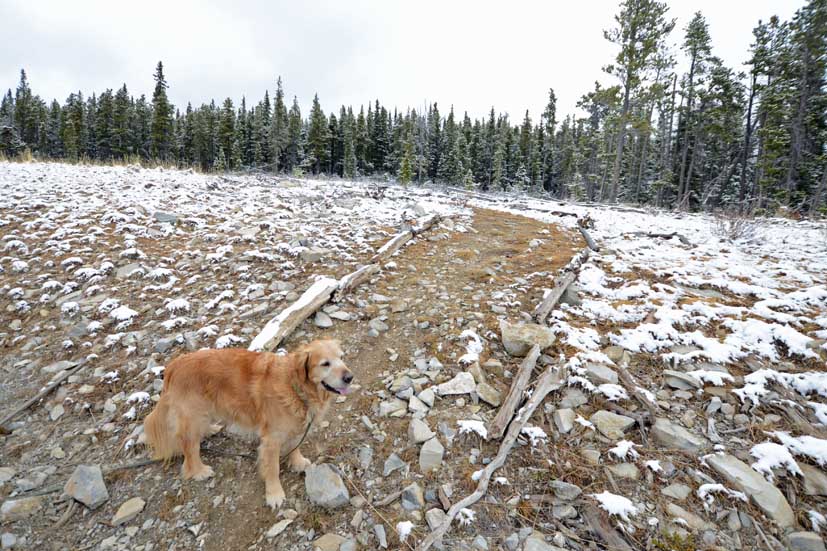 We stayed off the bike path so we didn't get mowed down by downhill riders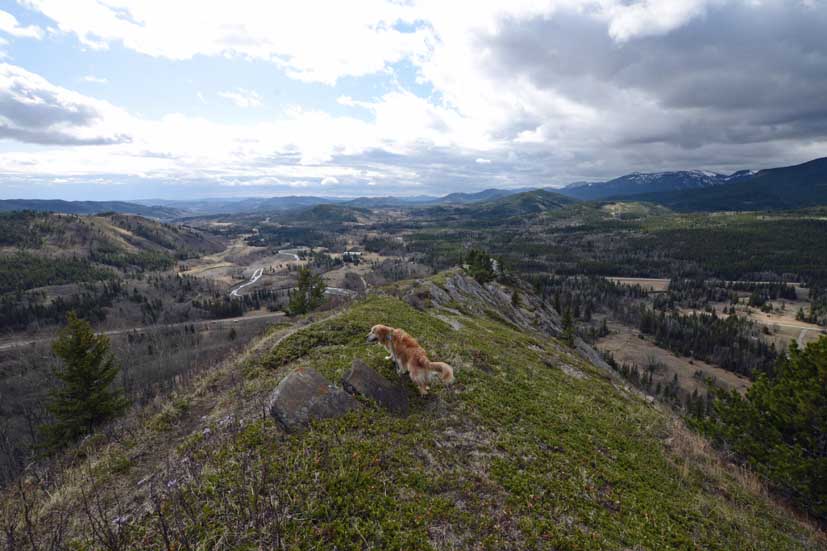 Pete on Indian Graves Ridge, west of Chain Lakes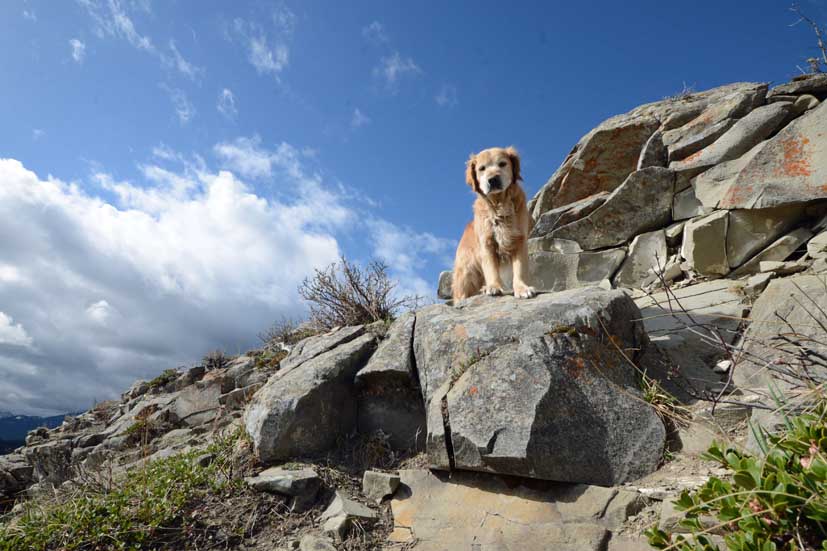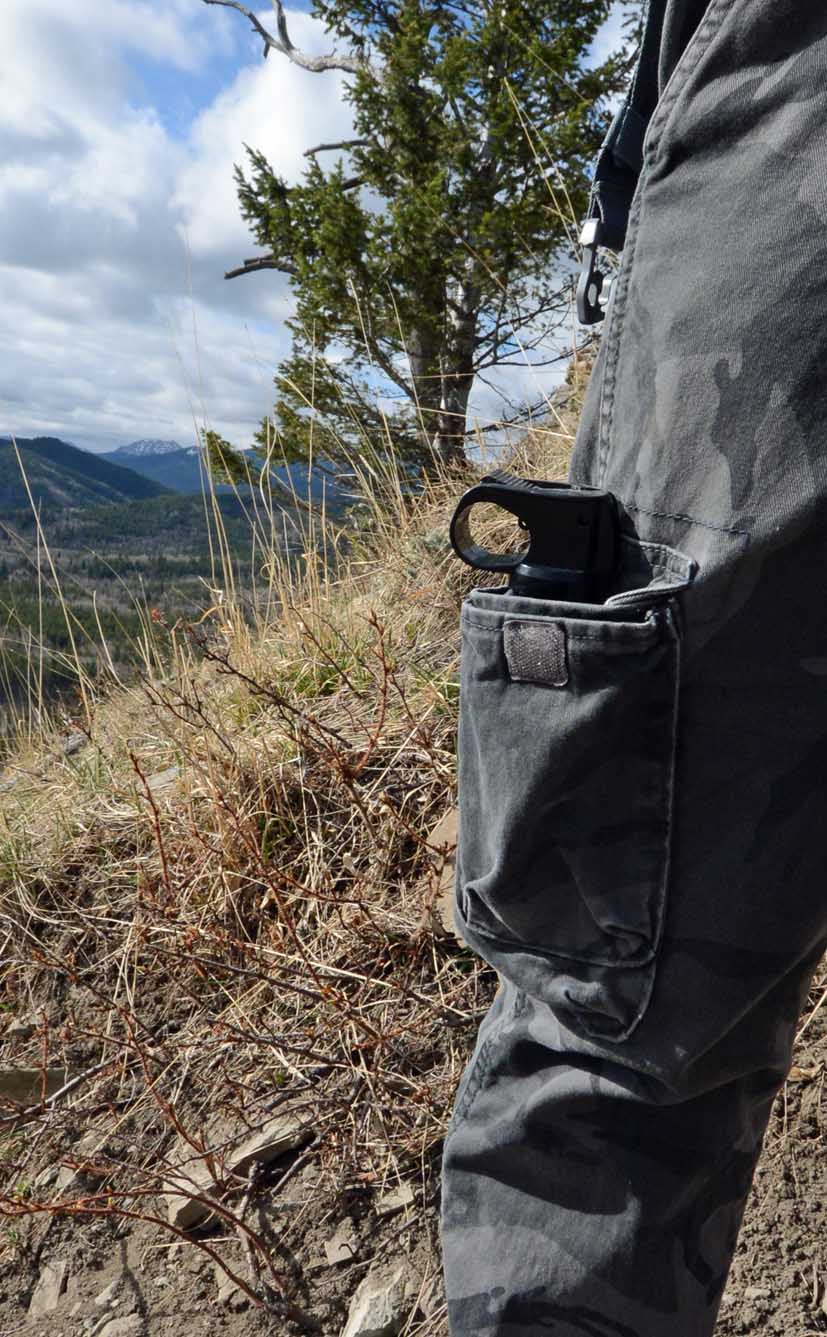 Bear spray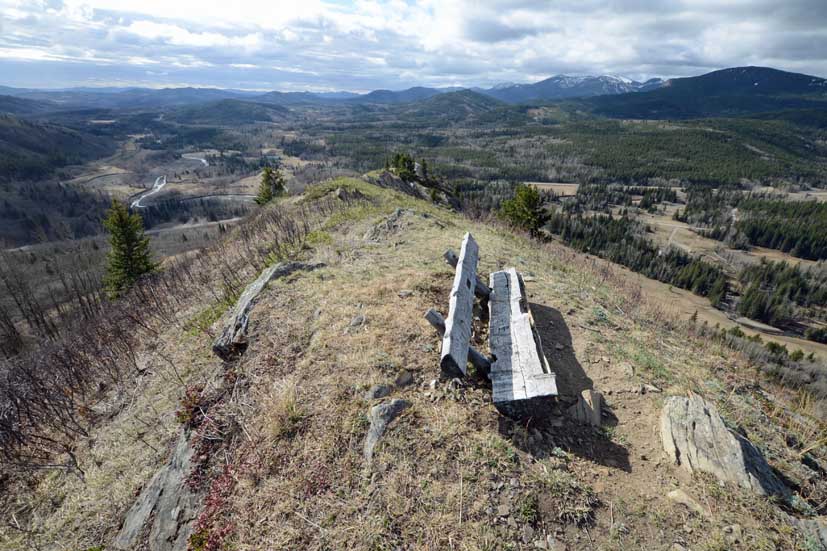 An old bench, barely hanging on.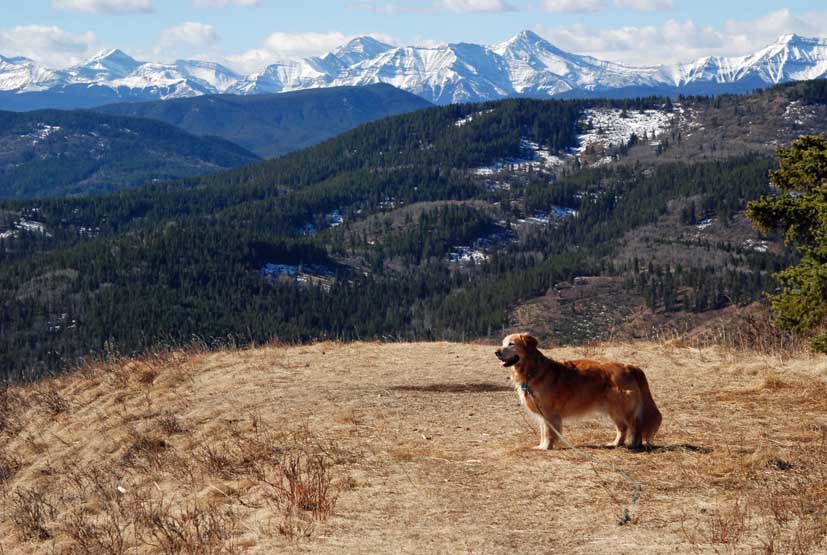 Pete on Mesa Butte

End March




Pete visits Chester Lake, Kananaskis Country




Pete on the prowl . . . . . Buller Pass off in the distance behind him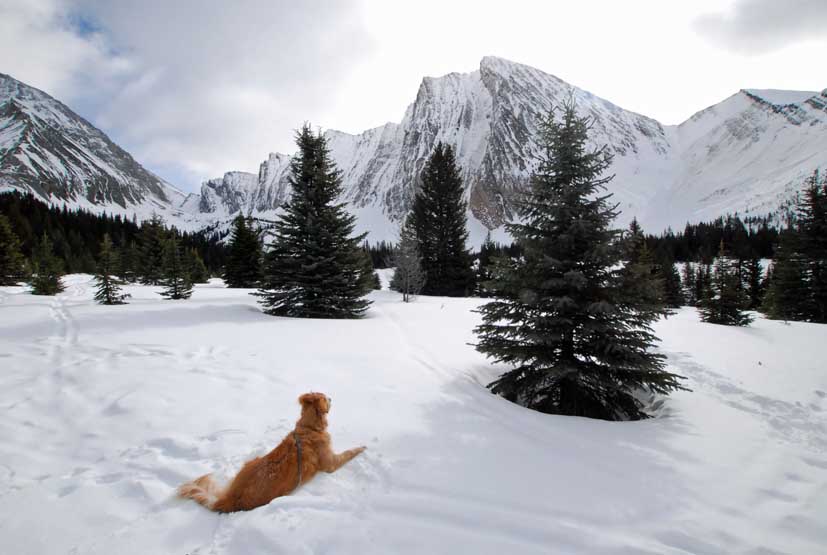 The snow is about five or six feet deep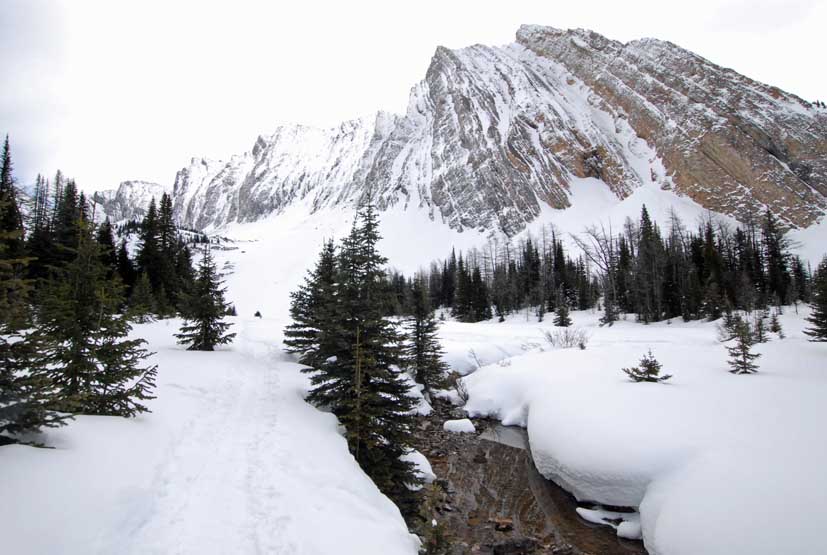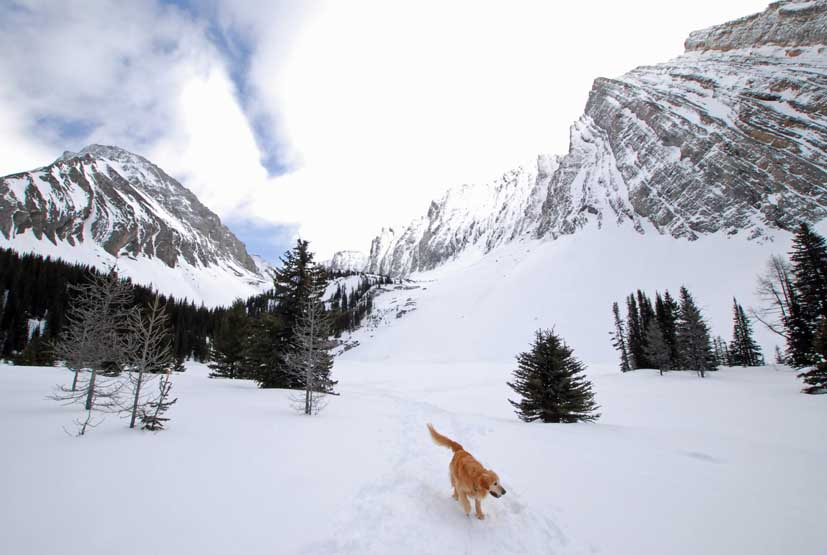 There's a pristine alpine lake right here . . . . but buried under snow and ice and unrecognizable at this time of year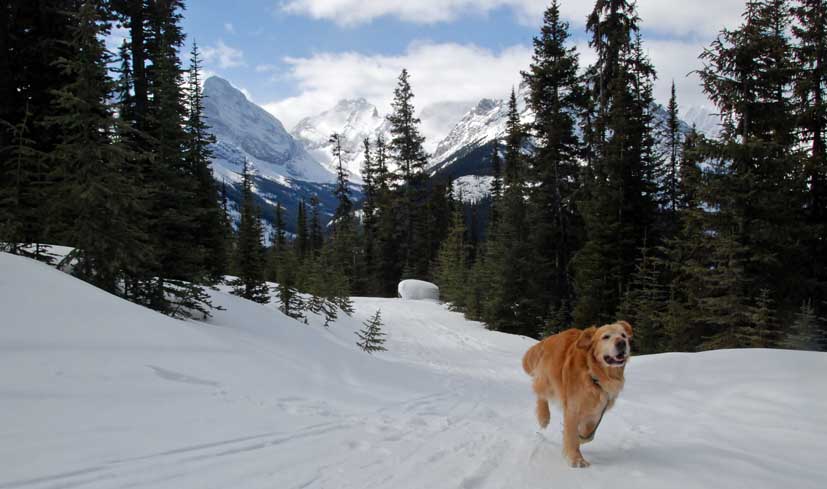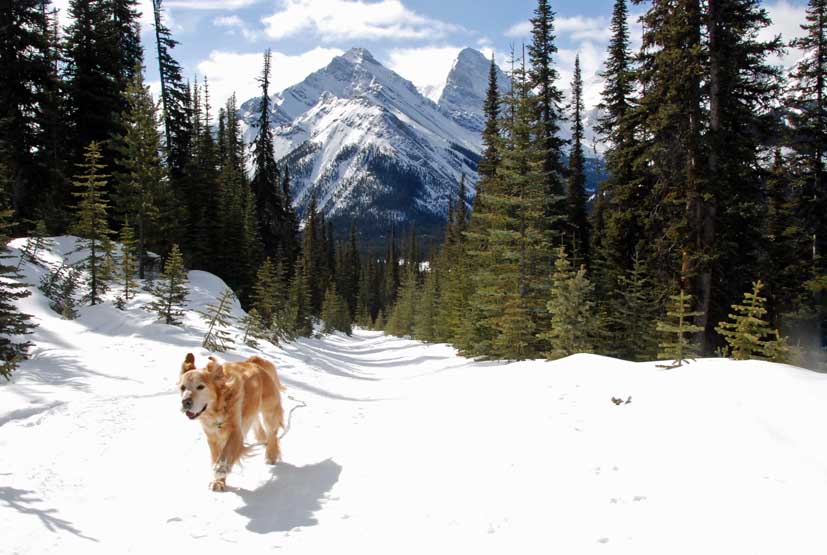 Run, Pete, run!!!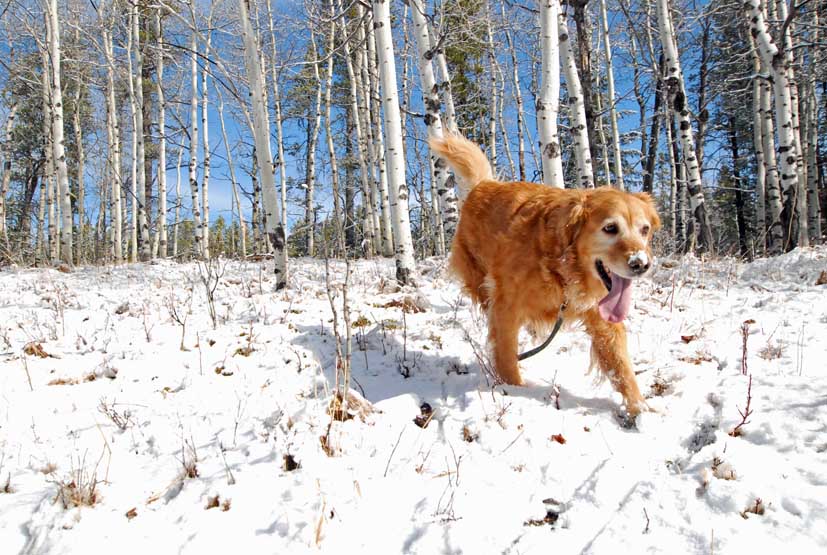 Ruby takes a short, vet-authorized walk out west to test out her cruciate repair. It didn't go well. I cut it short. But she's doing well now.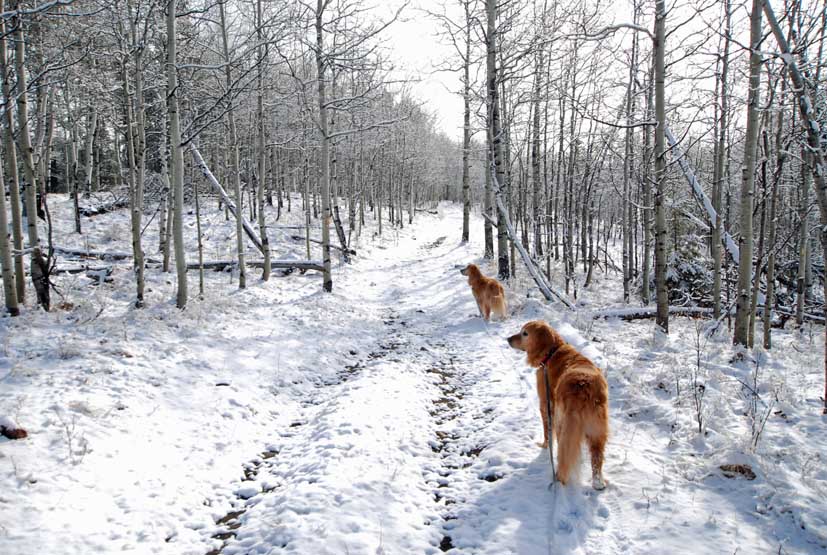 Fresh snow

Mid March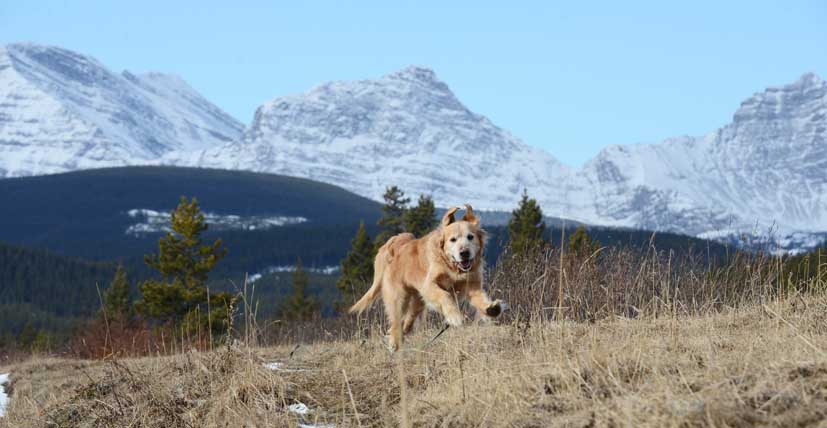 Pete on a walk along an old forestry road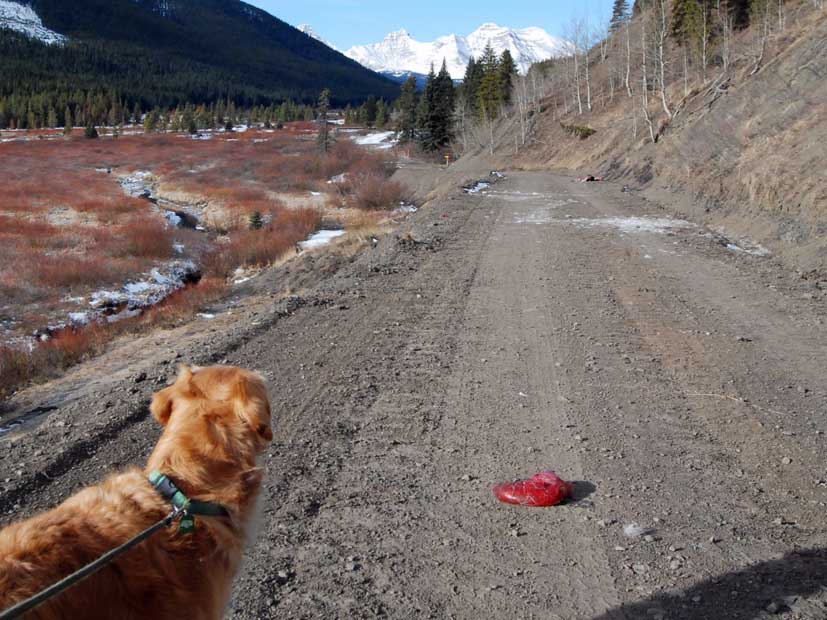 Pete finds a murder scene. A delectable deer innard in front of him, a corpse up ahead on the right and giant splotches of blood for half a kilometre in either direction. Maybe a cougar kill. As the body part in front of us wasn't what you'd normally find in the bush, Rick had his bear spray in hand, thumb over the trigger, as we walked through this scene - didn't know if the corpse owner was still around and protective of their food source.




Pussy willows in March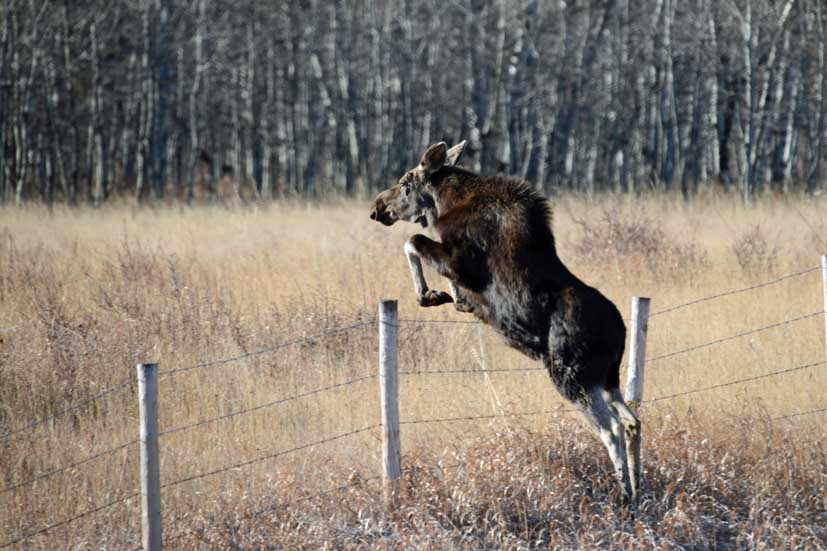 A juvenile moose follows momma over a fence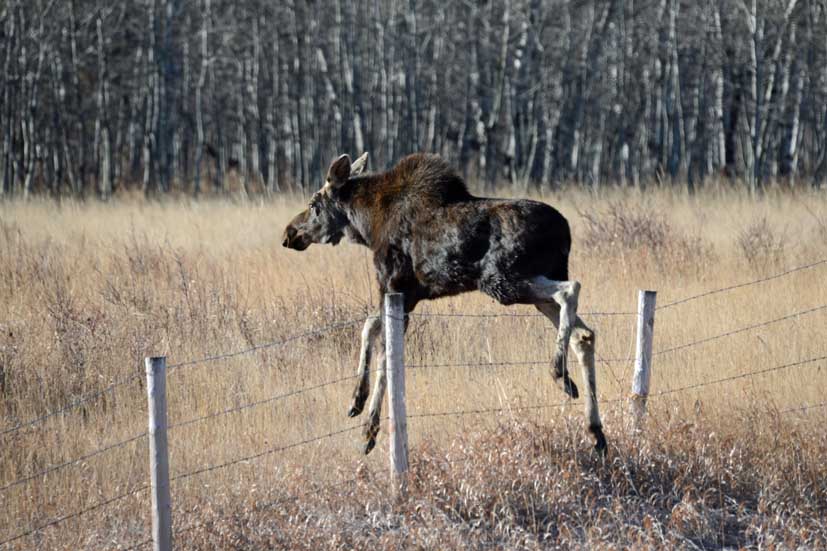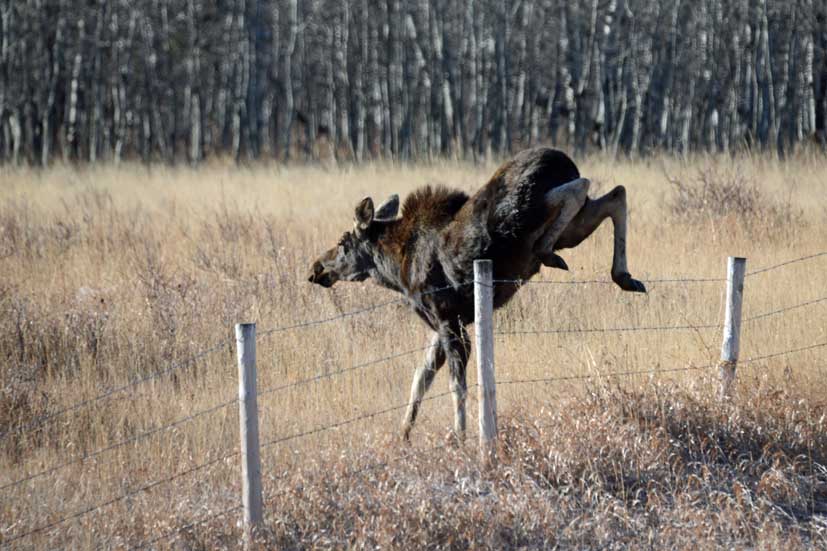 Success!!!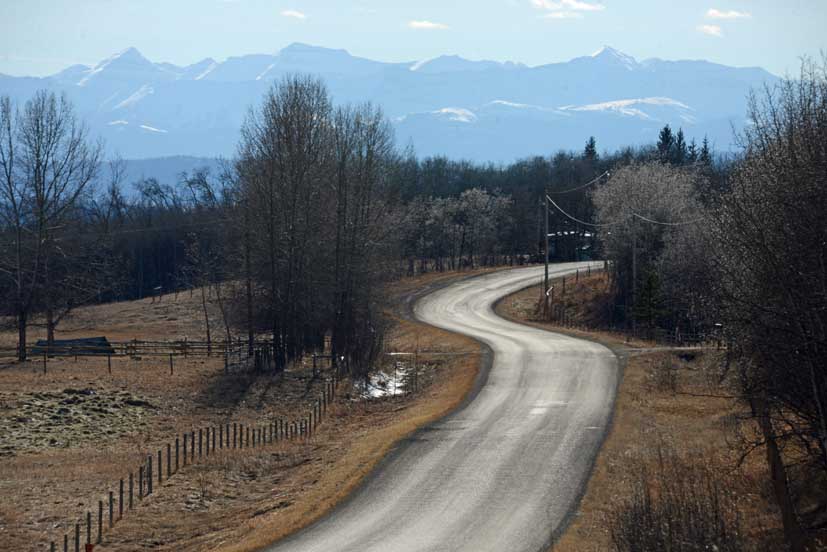 Country driving near Pete & Ruby's home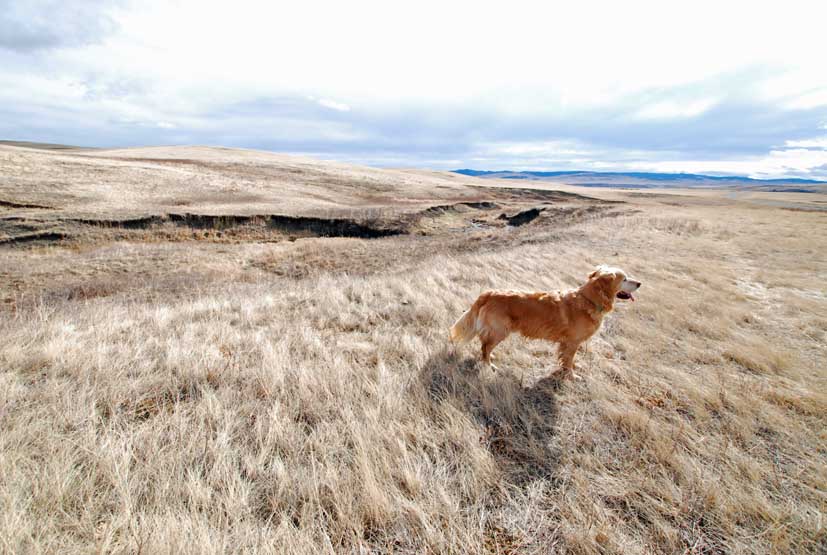 Pete visits the Whaleback in southwestern Alberta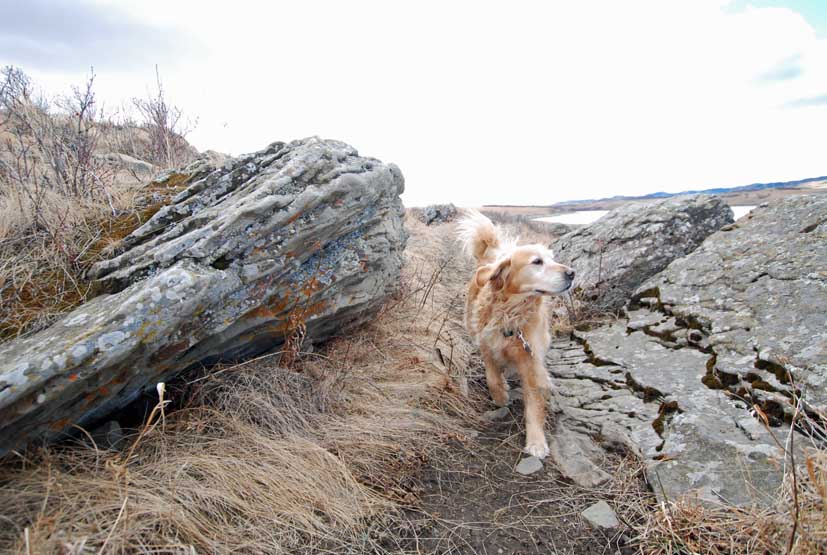 Pete on the shore of Chain Lakes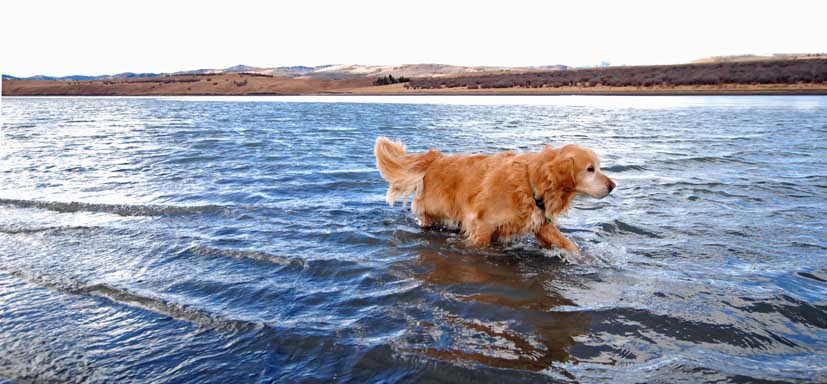 Pete goes for a swim . . . . the ice was still thick a little off shore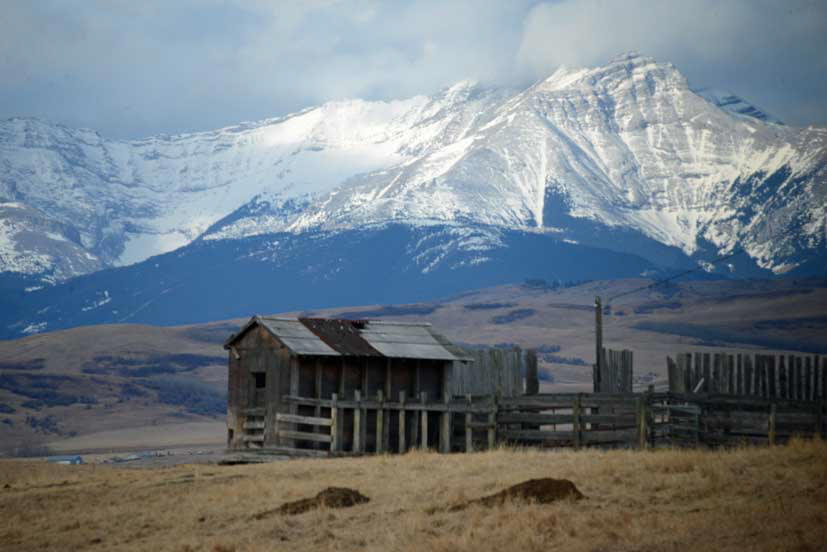 A little east of Longview

Mid February




Pete flying on Strawberry Trail, Kananaskis Country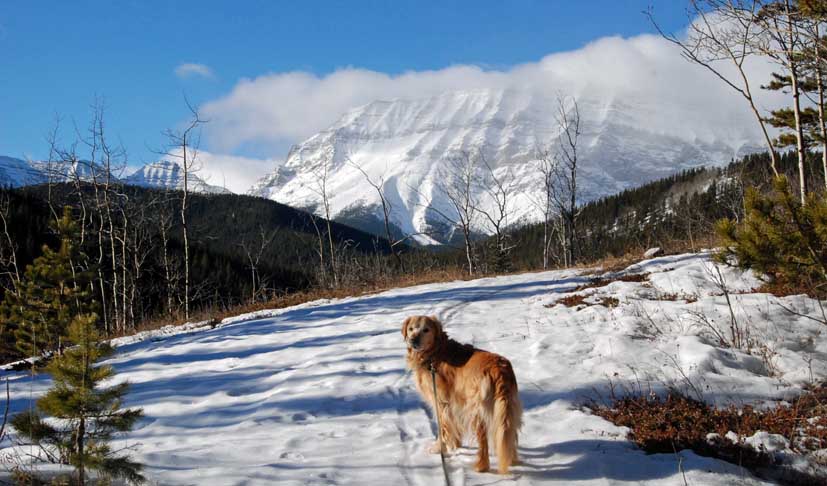 Heading towards Mt. Armstrong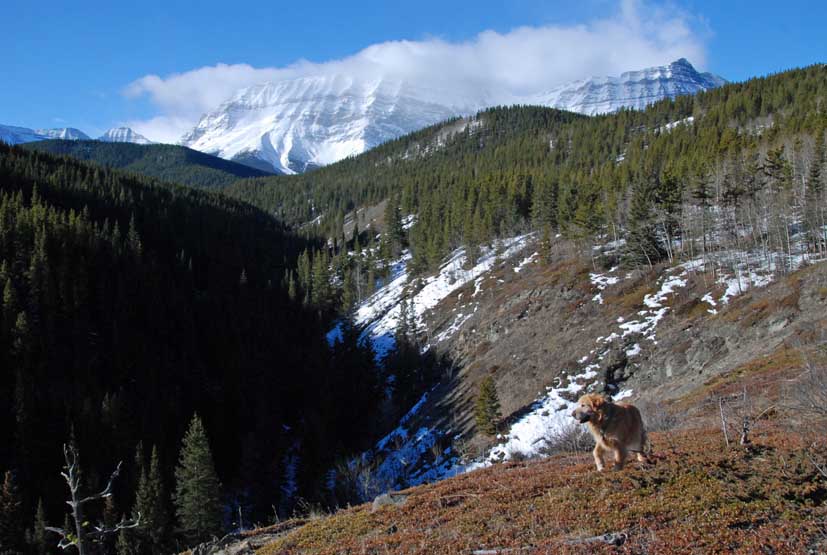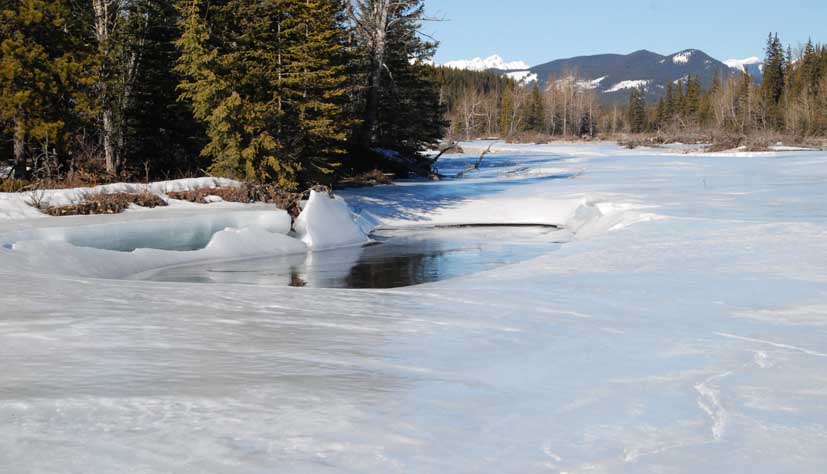 We hate crossing rivers in the winter - you never know what's going on underneath the ice.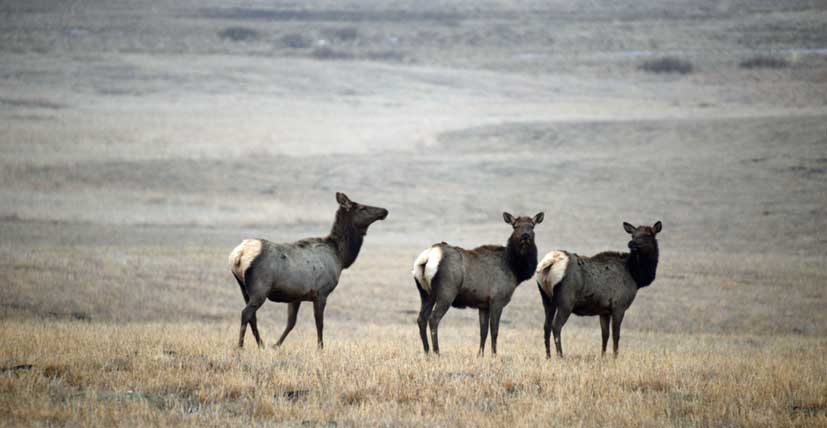 Lady elk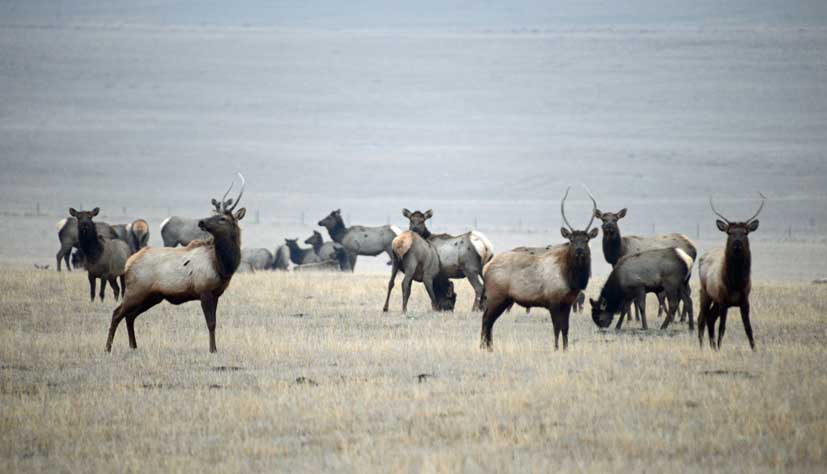 The boys on an icey, foggy morning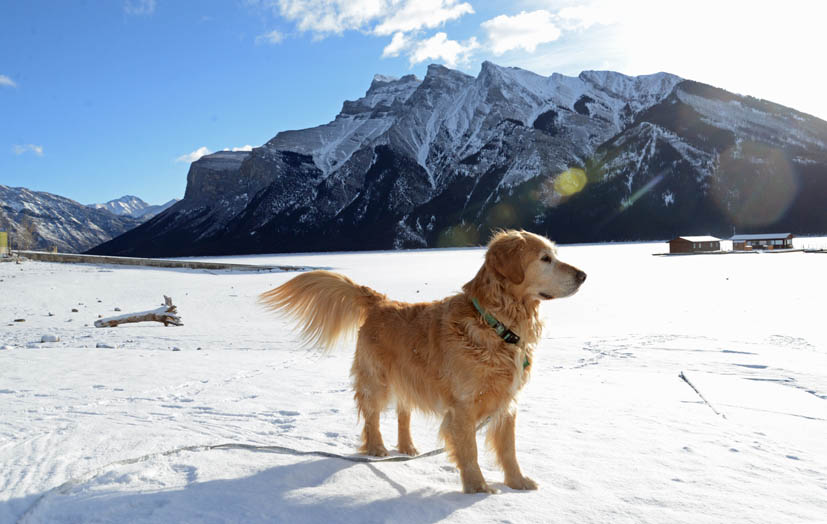 Pete on a walk at Lake Minnewanka, near Banff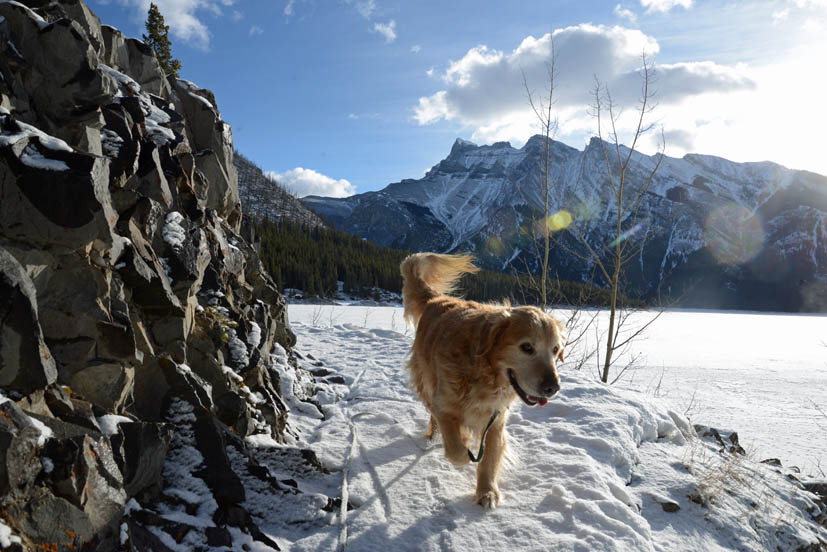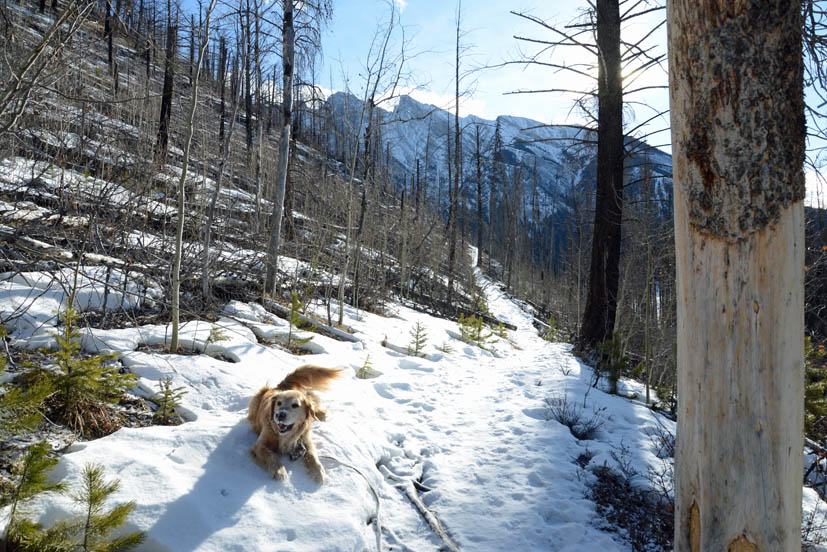 Pete takes a break where a forest fire had roared through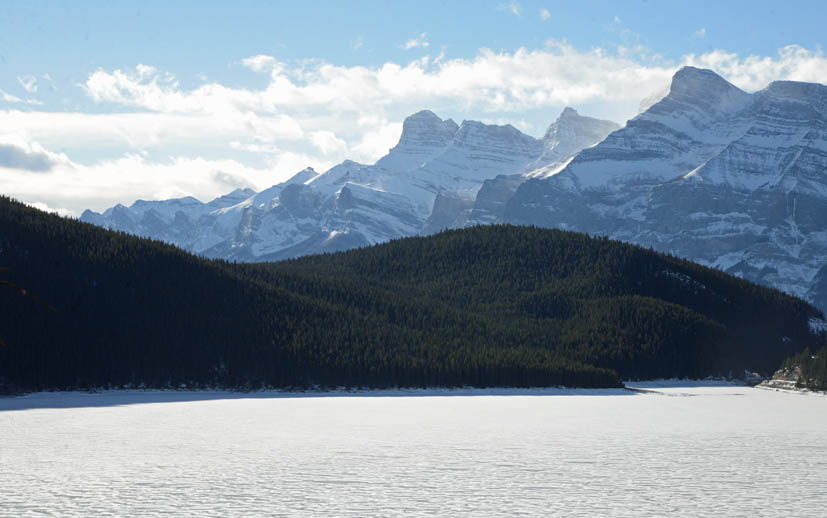 Banff is over thataway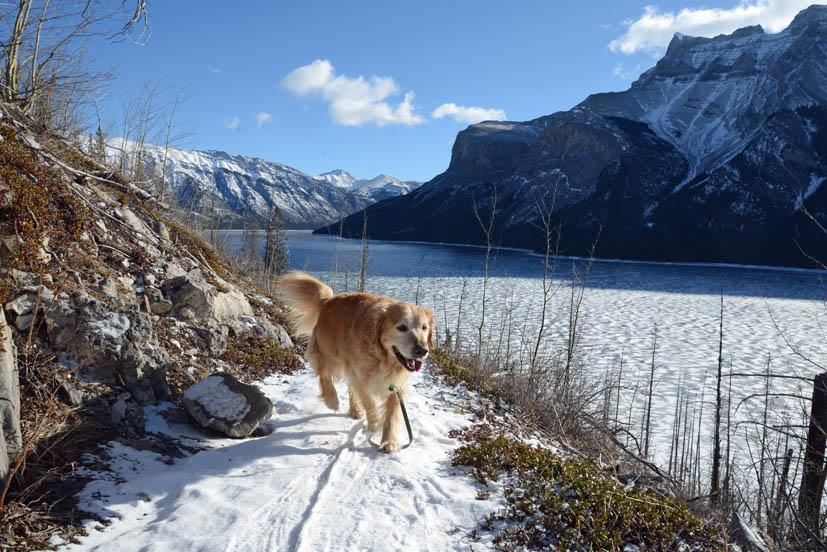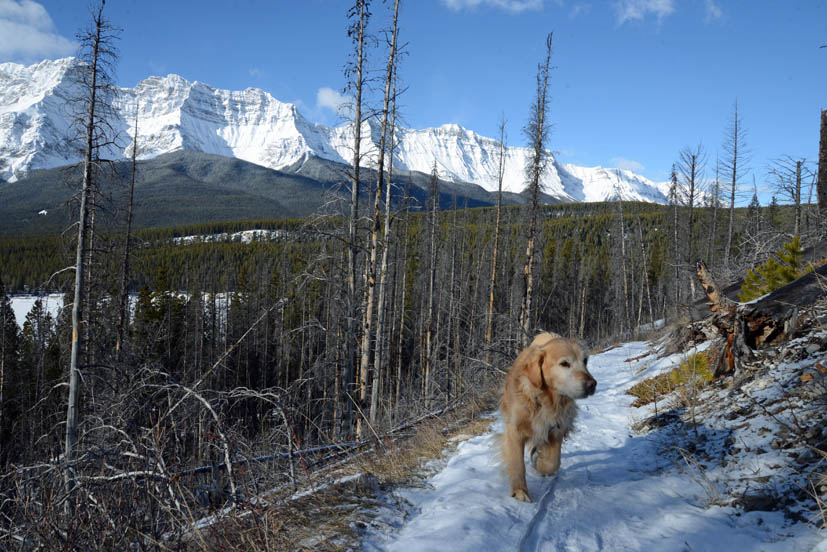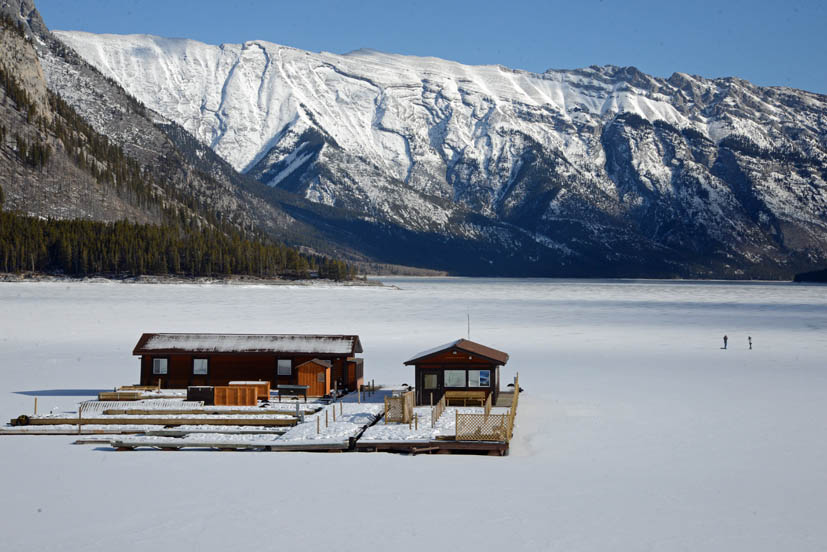 Walking on the lake




Bison on the move . . . . near Pete & Ruby's place

Early February




Near Pete and Ruby's home

Mid January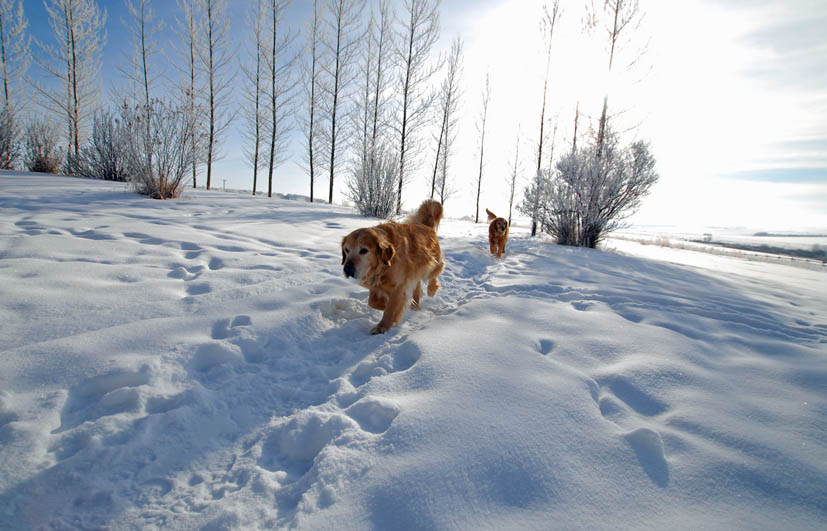 The troops trooping home on a bitterly cold morning . . . . about minus 17 Celcius




Pete helps Carol shovel!!!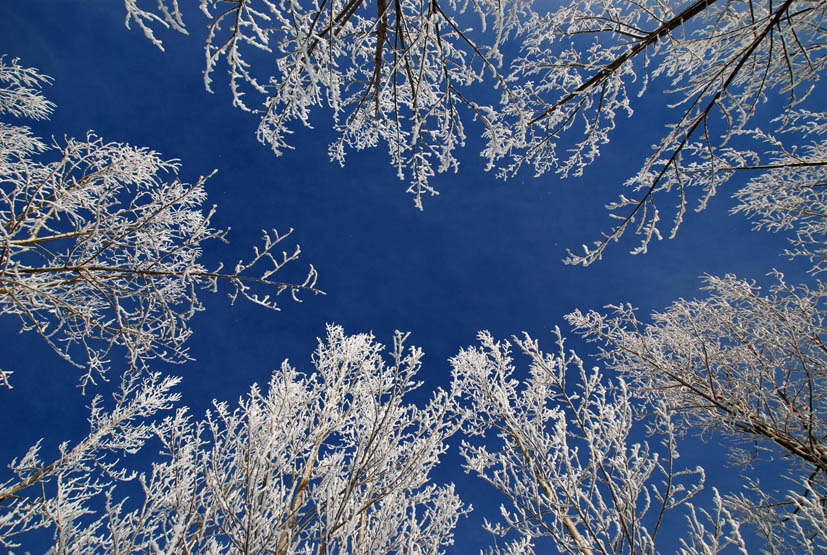 Hoar-frost morning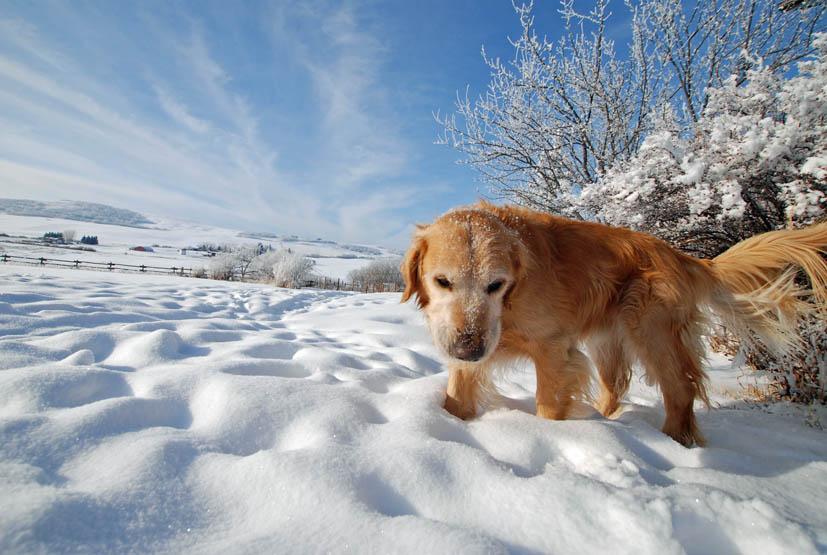 Cold for Pete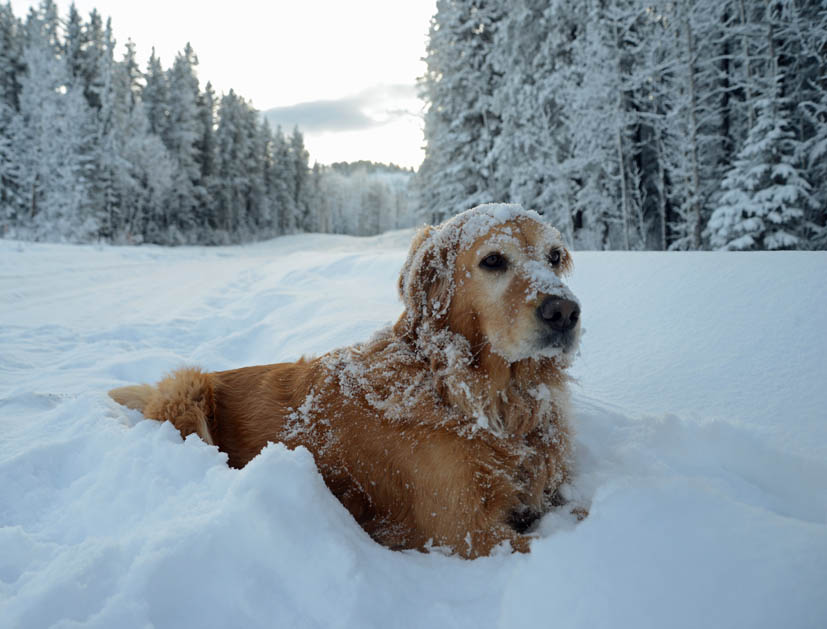 Ruby, out hiking a few days before her operation to repair her cruciate. Last walk for about six months

Early January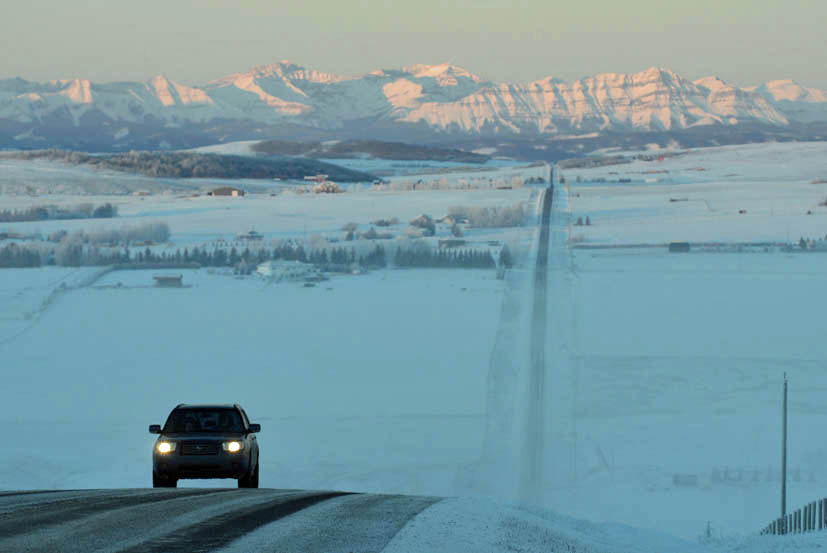 Early morning sunrise near Okotoks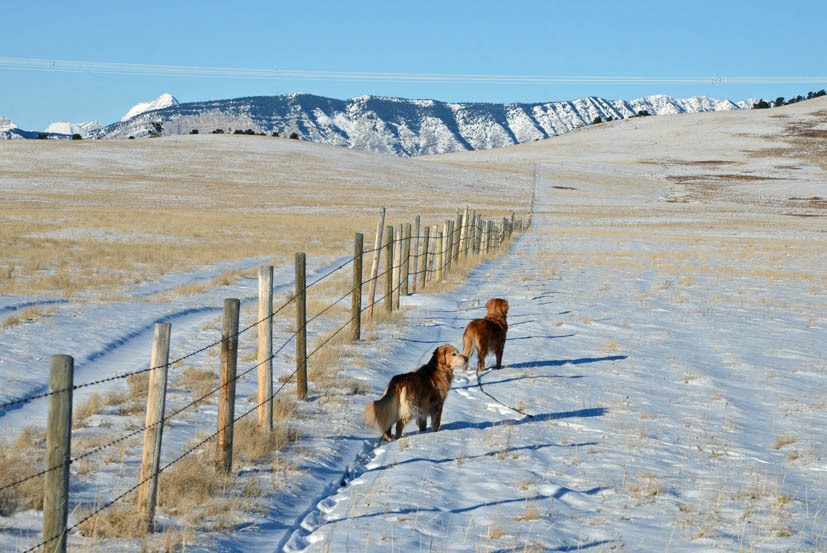 Walking the Whaleback with Pete and Ruby on a bitter morning. About minus 15 Celcius and into a stiff wind but nice when we got back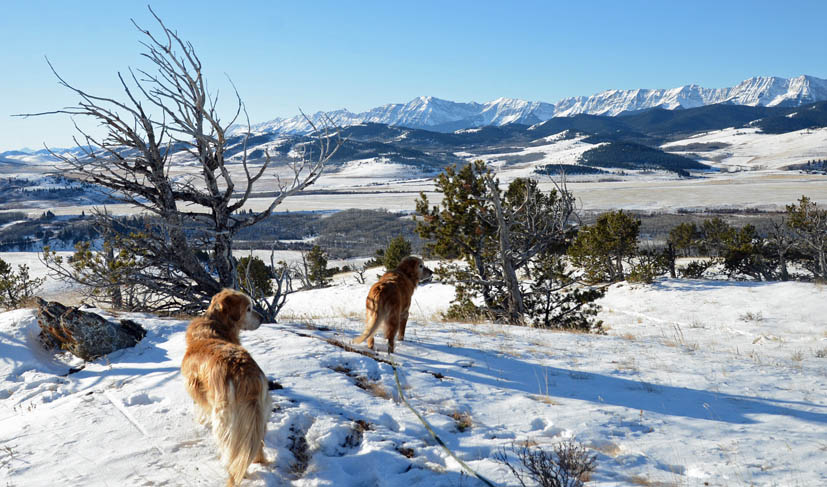 We could see Chief Mountain in Montana from here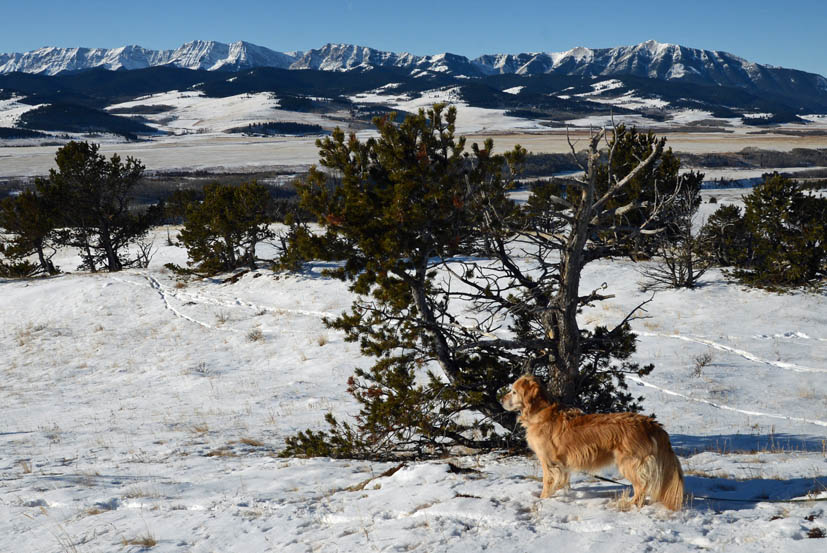 Pete resplendent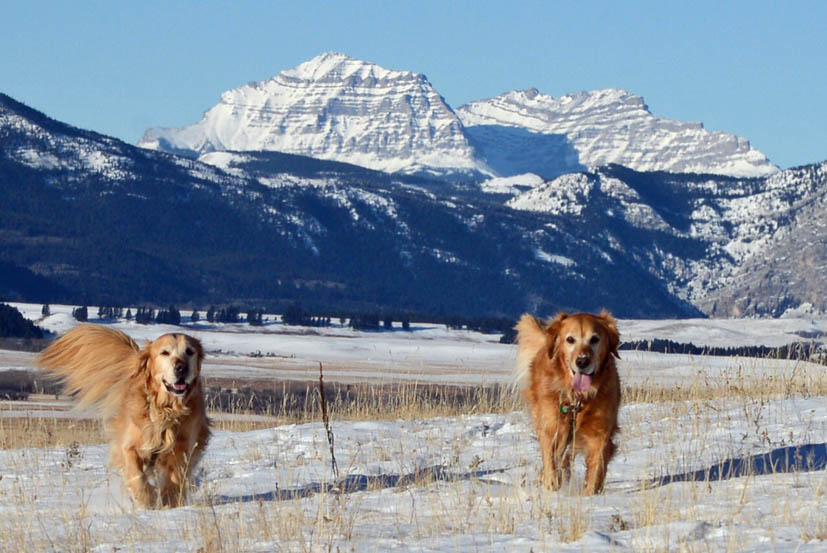 Pete and Ruby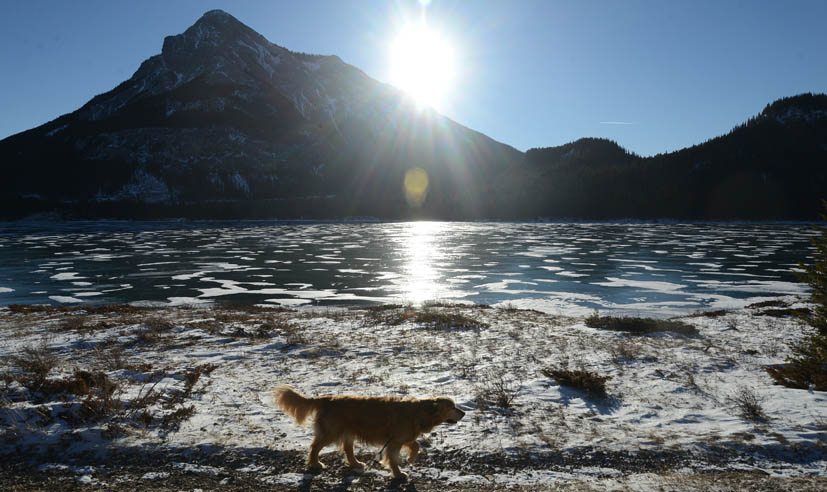 Pete walks the shore of Barrier Lake under a low, winter sun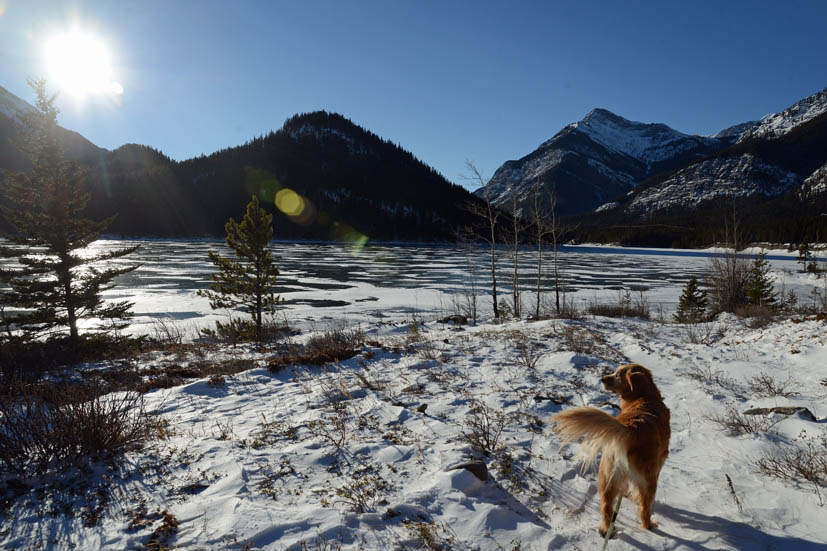 Ruby at Barrier Lake