GOLDENTALES.CA
HUMAN ADVENTURES
Link back to home page of Goldentales.ca, the home of Pete & Ruby AND Abby & Keeper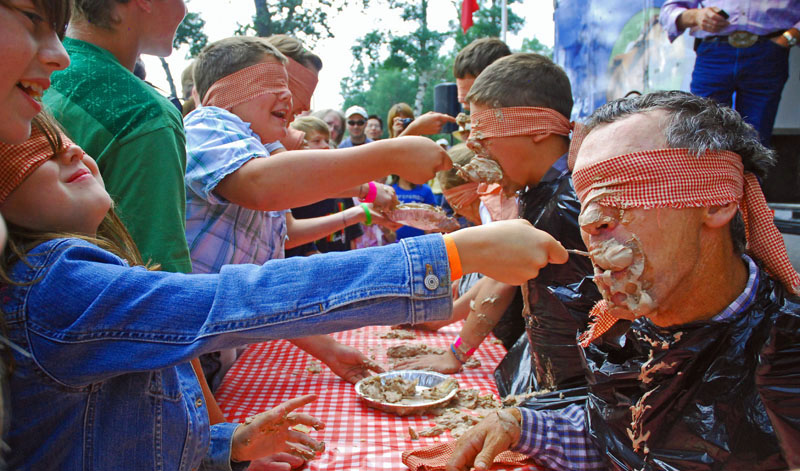 Going whole hog at the pie-eating contest at the 2010 Priddis & Millarville Fair
For more on Pie-eating with blindfolds and other Priddis & Millarville Fair happenings the last few years, click here
It's wild and crazy in the Wild Horse Race at the Millarville Rodeo.
For more on the Millarville Rodeo and other local rodeos, click here
Millarville Races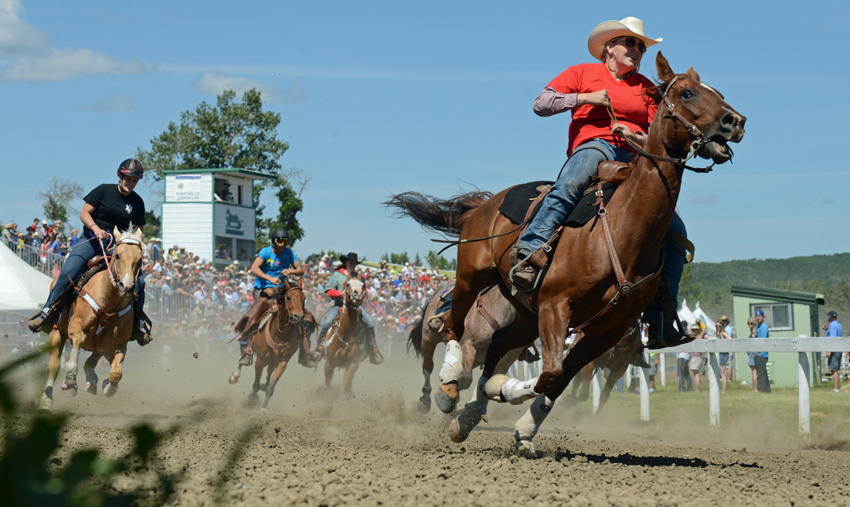 The century-old Stock Horse Race, the way it all began with local ranchers, acreage owners and farmers against each other for bragging rights, at the 109th Annual Millarville Races.
For more on the Millarville Races the last few years, click here
Millarville "Run To The
Farmers' Market" Half Marathon




Climbing the Campbell Hill at the Millarville "Run To The Farmers' Market" Half Marathon, a point-to-point race from Black Diamond, through Turner Valley and ending at southern Alberta's largest outdoor market.
For more on the Millarville "Run To The Farmers' Market Half Marathon, click here!!!
The All Sorts Of Stuff Photo Blog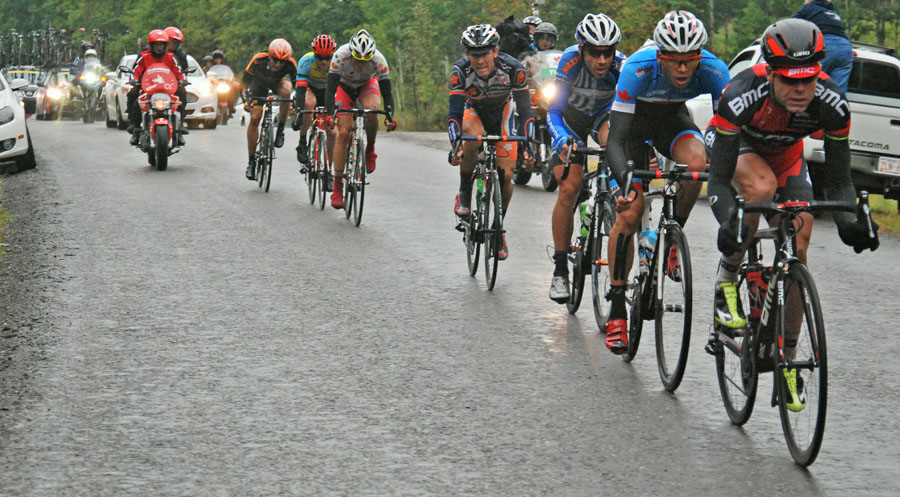 Tour of Alberta cycling and much more by clicking here!!!
Assorted Travels with Carol & Rick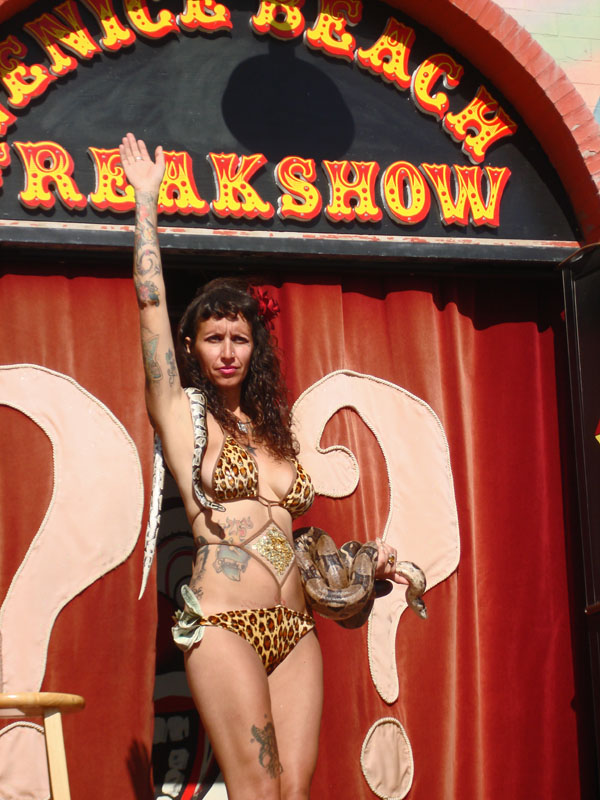 Anything goes at the Freak Show on Venice Beach. This lady and her slithering friends were boldly outside hustling customers for the $5 show behind the curtain. Ironically, on the flight back home, we watched a Dog Whisperer episode where the owners of this very same Freak Show had a five-legged, holy terror little dog that needed the help of Ceasar Millan's to settle down. The owners seemed like fun-loving, nice people.
For more on the above California visit, Maui, Georgia, Vancouver island, Las Vegas, etc, click here
Trekking up Mt. Kilimanjaro, Tanzania
Summiting 19,340 ft., Mt. Kilimanjaro, Tanzania . . . . in front, Zeinab, Egyptian born and living in Salt Lake City and, left to right, in front, Edward, assistant guide, Kevin, from LA, Kaen Kapange, head guide with his 157th summit of Kilimanjaro, Rick, and Peter, from Denver. Tony, from Boston, was on his way and would also summit, making it five for five in our group. Another group of eight in our company had seven reach the top. We made the Trek with Thomson Safaris. Peter speculated the accomplishment wouldn't really hit us until later, some weeks down the road, when we'd returned to civilization. It was true that there wasn't a lot of time to loiter, not at this altitude. Get it done, get back down.
For the full blog of Rick's trek up Mt. Kilimanjaro and a few days in Amsterdam, click here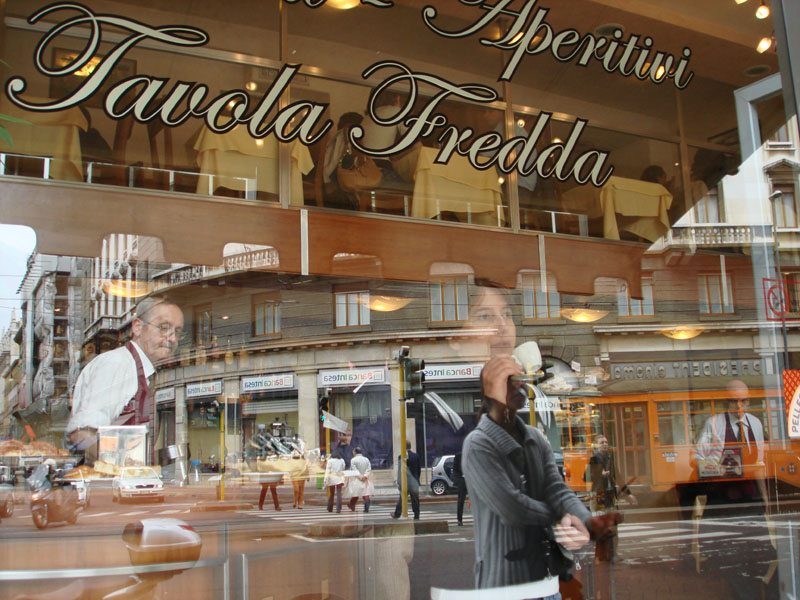 The way it ended in Italy . . . . . a mellow but fleeting moment in a day in the life of a Milan cafe . . . . . reflections in a window. Lots of stories in this picture if you take the time to dissect it. As a sidebar, this picture appeared in the September, 2008 issue of Photo Life Magazine as a contest winner in their "Reflections" competition.
For more on visiting Rome, Florence, Milan and Tuscany, Italy, click here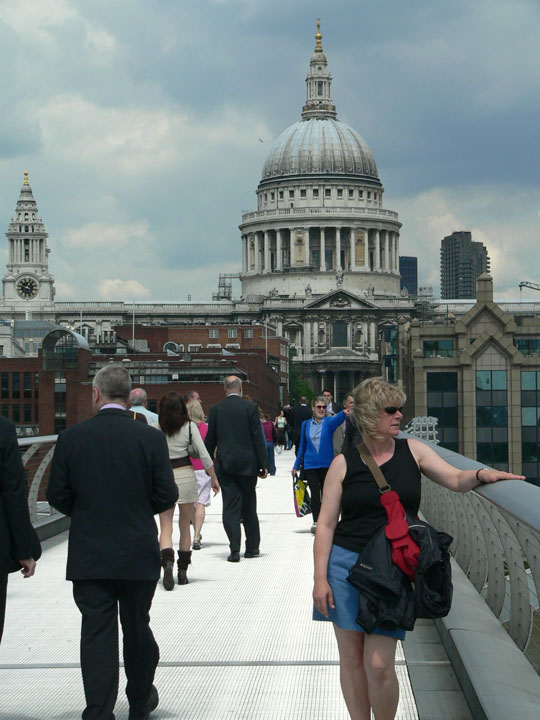 Carol on Millenium Bridge, on the way to St. Paul's Cathedral
For more on London and Cornwall and points between, click here
LINK BACK TO GOLDENTALES.CA, THE HOME OF PETE & RUBY AND ABBY & KEEPER